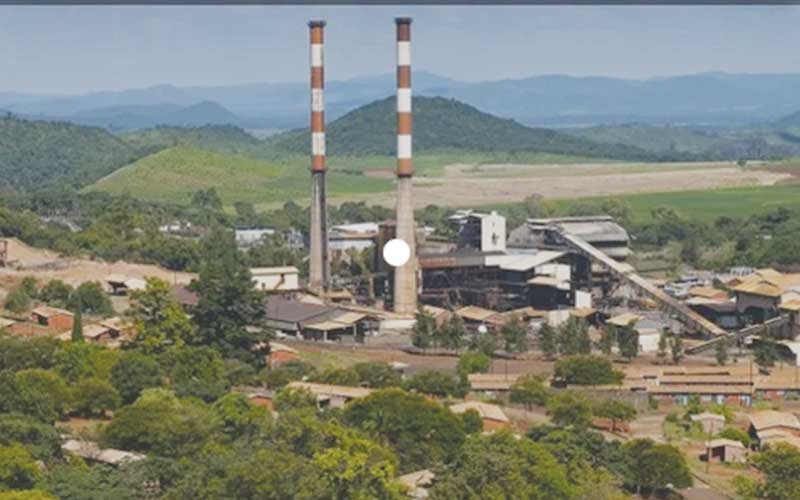 VICTORIA Falls Stock Exchange (VFEX)-listed resources outfit, Bindura Nickel Corporation (BNC) says it plans to exploit energy minerals in its first major diversification strategy since its formation in 1966.
The firm, which has been the subject of shareholder changes throughout its six decades in operation, had confined its interests in nickel.
But under the new plan unveiled to NewsDay Business by managing director Thomas Lusiyano a week ago, the firm will be drifting into lithium and copper.
He said the plan was to exploit clean energy minerals, although the scope of his plan might extend to other assets.
Other energy minerals currently being exploited or under exploration in Zimbabwe include coal and gas.
Following huge platinum claims discoveries in the past decade, lithium has emerged as the highlight of new developments in Zimbabwe's mining industry.
Global firms led by Chinese corporations have been taking their positions, investing at least US$1 billion into mines including Arcadia, which are developing some of the region's biggest lithium assets.
Lusiyano, who spoke to NewsDay Business after receiving BNC's Quoted Companies Survey award in Harare, said the push towards energy had been informed by developments worldwide.
Industries have been fighting climate change through exploiting sustainable solutions.
"We are delighted to say that with the blessing of our major shareholder Kuvimba Mining House, we are expecting BNC to move from just being a nickel corporation to an energy metals corporation, mining the entire range of renewable or the new energy metals," Lusiyano said.
"They may not be renewable (minerals) but the new energy metals that we have. We have taken cognisance of the drive globally to move away from fossil fuels to cleaner sources of energy. We are going to be participating in that arena fully (possibly) mining copper and lithium is also coming under BNC. We are looking forward to a day in the near future where we will no longer be referring to this company as BNC. It will now be Bindura Energy Metals Corporation or something like that. We will get guidance from our shareholder on what the name of this revitalised entity is going to be."
At the heart of the interest in lithium has been robust demand for the mineral on international markets, where a huge swing to electric vehicles has attracted high demand in lithium batteries.
The resources outfit was rewarded for coming first in the Quoted Companies Survey's sustainability cluster on account of high level financial information disclosure in its 2022 annual report.
The survey is a product of the Zimbabwe Independent, the country's biggest business weekly.
"We have a desire as a company to move into cleaner forms of energy. What we are seeing is not sustainability reporting, greater disclosure is by no means a coincidence. It is part of a broader, overall strategy that we are moving towards. It has been hard work; it's not easy when you look at the volume of the annual report.
"Incorporating that integrated report is a lot of hard work. It takes seriousness, close monitoring of the impacts of the business on the community on a daily basis, measuring the water flows, gases, everything so that we are in control of the impacts on the community. It takes a lot of work. It is not just about the reporting, but living what we are reporting on a daily basis and this is precisely what we are doing as a business," Lusiyano added.
Follow us on Twitter @NewsDayZimbabwe
Related Topics