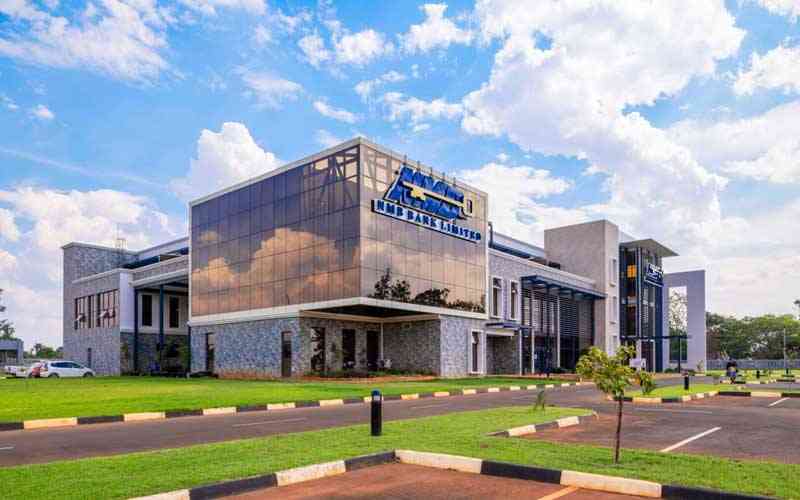 NMB Bank was yesterday voted Zimbabwe's best bank in the Zimbabwe Independent Banks & Banking Survey 2022 after beating other lenders in a number of key deliverables including profitability, efficiency and shareholder value creation.
The premier survey, in its 22nd year, is one of several cutting-edge products run by the Zimbabwe Independent, the country's biggest business weekly.
It is held in partnership with the Zimbabwe Stock Exchange (ZSE)-listed financial services powerhouse, First Capital Bank.
CBZ Bank, the flagship unit of ZSE-quoted financial services giant, CBZ Holdings Limited, was voted first runner up, with Ecobank walking away with the second runner-up award.
It was a good year for NMB Bank which also picked the financial inclusion runner-up accolade. The bank impressed adjudicators after rolling out innovations that boosted its footprint in line with the event's theme: Ramping up Financial Inclusion, Casting the Net Wider.
"Anchored on a strong digital footprint, cost discipline and aggressive efficient lending, NMB managed to surpass other banks in key deliverables like profitability, efficiency and shareholder value creation," the adjudication panel said.
The panel said NMB's innovative products and services ensured growth in its corporate and institutional depositors.
"The bank remains focused on addressing customer and staff pain points through introduction of innovative digital capabilities," the panel said.
"Key product innovations include automated card application process, an electronic query handling platform, and numerous enhancements on the NMBConnect platform. The bank received a foreign currency line of credit from the European Investment Bank to the tune of €12,5 million, which will continue to anchor lending aggression in 2022 Q2 and first half of 2023. NMB continues to partner strategic partners in insurance, remittances, digitalisation enhancing seamless service delivery."
Commenting on CBZ Bank, the panel said Zimbabwe's biggest bank had also made significant inroads into digitalisation, while its bigger bias towards the country's agricultural sector had become a cornerstone of the sector's recovery.
The panel said on the backdrop of impressive financial intermediation, CBZ Bank had remained resilient.
"The bank has revamped its mobile banking application to provide an all-inclusive virtual banking experience comprising all digital banking services under one roof," the panel said.
"The digitalisation thrust has immensely contributed to non-funded income, positioning the bank as a top performer for the first half of 2022. Business model diversification in various financial services lingers to provide 360-degree service provision to clients on one platform. The bank has also remained critical in ensuring increased agricultural production, championing government led agricultural finance programmes."
"During the period, foreign exchange income for Ecobank grew by 1,16times representing market leadership in international payments and trade finance market spaces," the panel said.
"Ecobank, through its strong foreign footprint continues to dominate the foreign payments space in the local banking industry. The leading Pan-African Banking Group, Ecobank Group, has simplified collections across Africa through RapidCollect. RapidCollect enables Ecobank's business customers to receive payments from clients in their home country and across Ecobank's network of 33 affiliates, instantly and at a lower cost than any other current cross-border solution." it added.
2022 Banks & Banking Survey Winners
Overall Best Performing Bank Award — NMB Bank
1st Runner-up —CBZ Bank
2nd Runner-up — Ecobank
2 Building Society of the Year —NBS
3.Financial Inclusion Award — POSB Bank
Best Digital Innovation Award — ZB Bank
Social Responsibility & Sustainability Award — FBC Bank
6.Overall Corporate Governance Award—Stanbic Bank
7.Bank CEO of the Year — Blessing Mudavanhu
Related Topics