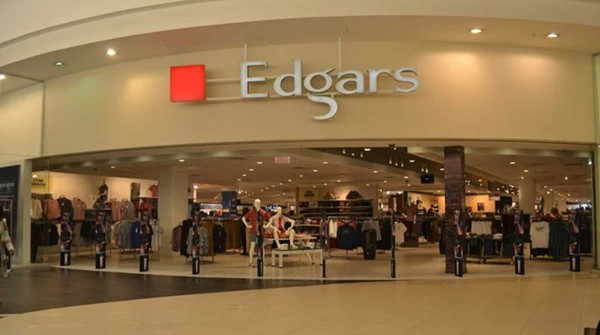 LISTED clothing group Edgars Stores Limited has managed to close the first half of 2022 with an improved performance despite challenges in the operating environment.
In a financial statement for 26 weeks ended July 10, 2022, the group said the operating environment remained relatively stable compared to the prior period.
"This is largely on account of the relaxation of COVID-19 restrictions and the resultant increase in economic activity. There was a marked volatility in the availability of foreign currency on the official platforms resulting in a widening gap between the official rate and the alternative market," chairperson Themba Sibanda said in the financial statement accompanying results.
The group's revenue went up by 114%, which is $10,33 billion as compared to $4,82 billion for the previous year.
"Profit before tax of $2,85 billion was 891% up from $287 million achieved in the prior year," Sibanda revealed.
"The growth in real terms is attributed to volume recovery, replacement cost-based pricing, on-going cost management practice as well as initiatives implemented by management to ensure fresher stock availability in our stores, regardless of the supply chain challenges."
Sibanda also pointed out that trading in foreign currency, which they have been doing since April 2020 has helped to increase traffic in their stores.
"While a sizeable portion of our cash sales are in foreign currency, we believe that further relaxation of foreign currency trading will go a long way in increasing our USD generation to fund imports," he said.
"At the end of the reporting period, the company had US$262 000 foreign liabilities which it will be able to service from existing resources."
Total retail merchandise revenue amounted to $7,97 billion, representing a 124% increase from prior year.
Both the Jet and Edgars chains experienced low stockturn largely as a result of global supply chain disruptions which delayed receipt of merchandise.
The deterioration in disposable incomes owing to high inflation suppressed demand and led to missed sales.
The Edgars chain recorded turnover of $4,74 billion up 116% from prior year of $2,19 billion, the 532 000 units sold were up 55% from 344 000 in the comparative period.
Total sales for the Jet chain were $3,41 billion up 101% from $1,69 billion achieved in the comparative period. Total units sold for the period were up 28% from 526 000 to 674 000.
Three new stores were opened in the period and they include Jet First Street, Avondale and Gutu.
The gross retail debtors' book closed the period at $2,80 billion up 345% from $629 million in the comparative period.
Active account growth increased to 128 000 from 120 000. This 6,5% growth is attributed to various account drive initiatives.
Follow us on Twitter @NewsDayZimbabwe
Related Topics