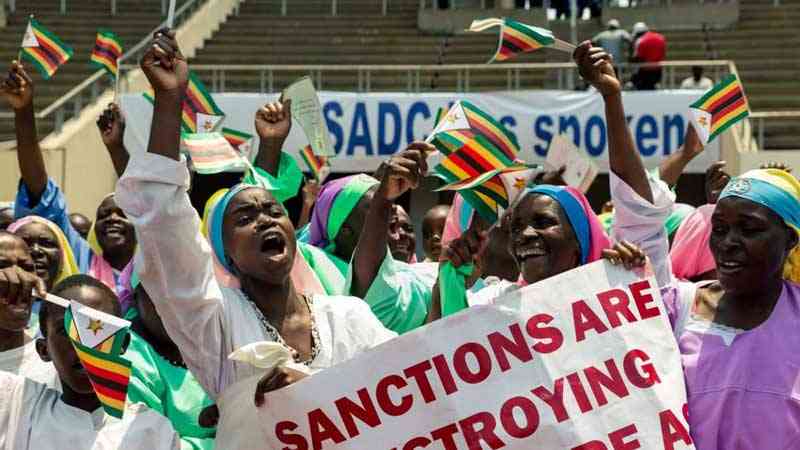 Corporate governance rot permeating through state firms is precipitating most of their downfalls, a governance expert has said, discounting views that sanctions were behind their bankruptcies.
Zimbabwe has been under western embargos since 2000 when advanced countries started raising red flags over human rights violations.
The government blames the subsequent collapse of the economy on the sanctions, but critics say poor policies and lack of consistency as well as corruption are to blame.
Angel Mukuvisi, who spoke to directors during an Institute of Directors of Zimbabwe (IoDZ) workshop in Kariba said politically charged moves closed markets for firms like Cold Storage Company (CSC).
He said bad governance was also behind troubles that have haunted Ziscosteel and Air Zimbabwe.
"There is a company called Air Zimbabwe. In the 1980s, it had (many planes)," Mukuvisi told directors.
"(Before it's collapse), you would not have eaten meat until you ate meat from CSC.
"We have a whole big town at the centre of Zimbabwe called Redcliff with various suburbs, all established on the basis of one single company, Ziscosteel."
He added: "What happened to those companies? Why did they collapse? They (government) would talk about sanctions but I am not talking about sanctions.
"The story about the collapse of CSC is basic.
"It was a governance issue. Someone said 'I am going to march out of the Commonwealth, keep your Britain and I will keep my Zimbabwe'.
"Then the response from the Commonwealth was 'keep your beef'."
Mukuvisi was referring to the late former president Robert Mugabe's call in 2002 for former colonial power England to leave Zimbabwe alone.
The country later quit the Commonwealth in 2002 after the 54-nation grouping resolved to extend the sanctions regime.
"We talked about the 17 aeroplanes, most of them were there to pick beef and deliver it to the Commonwealth on a daily basis," he said.
"I still remember in Bulawayo, we were phoned by CSC officials asking us to come and take beef before it went bad because Zimbabwe was out of the Commonwealth.
"That was the final straw for CSC.
"We talked about Ziscosteel, it had four blast furnaces and the government through its governance said maintaining those furnaces was a waste of money; you can skip some years until, because of non-routine maintenance on an annual basis, the furnaces stopped functioning.
"That was the end of Ziscosteel.
"You will find that all those companies in principle collapsed because of primarily bad governance.
"When it comes to governance, when the tone at the top is not right, everything will not work.
"It doesn't matter how effective controls you have."
Some of the companies that collapsed due to poor corporate governance at a national scale, according to Mukuvisi, included Bulawayo Merlin and Barbican Holdings, the firm that was controlled by current Finance minister Mthuli Ncube — which he established before a spate of bank failures shattered markets between 2004 and 2008, triggering the collapse of several institutions.
Zimbabwe has been witnessing an increase in cases of corporate governance breaches as reflected through boardroom squabbles, corporate scandals, abuse of office and corruption, especially in the public sector.
Poor corporate governance has devastating consequences to Zimbabwe's economic development, experts say.
Related Topics