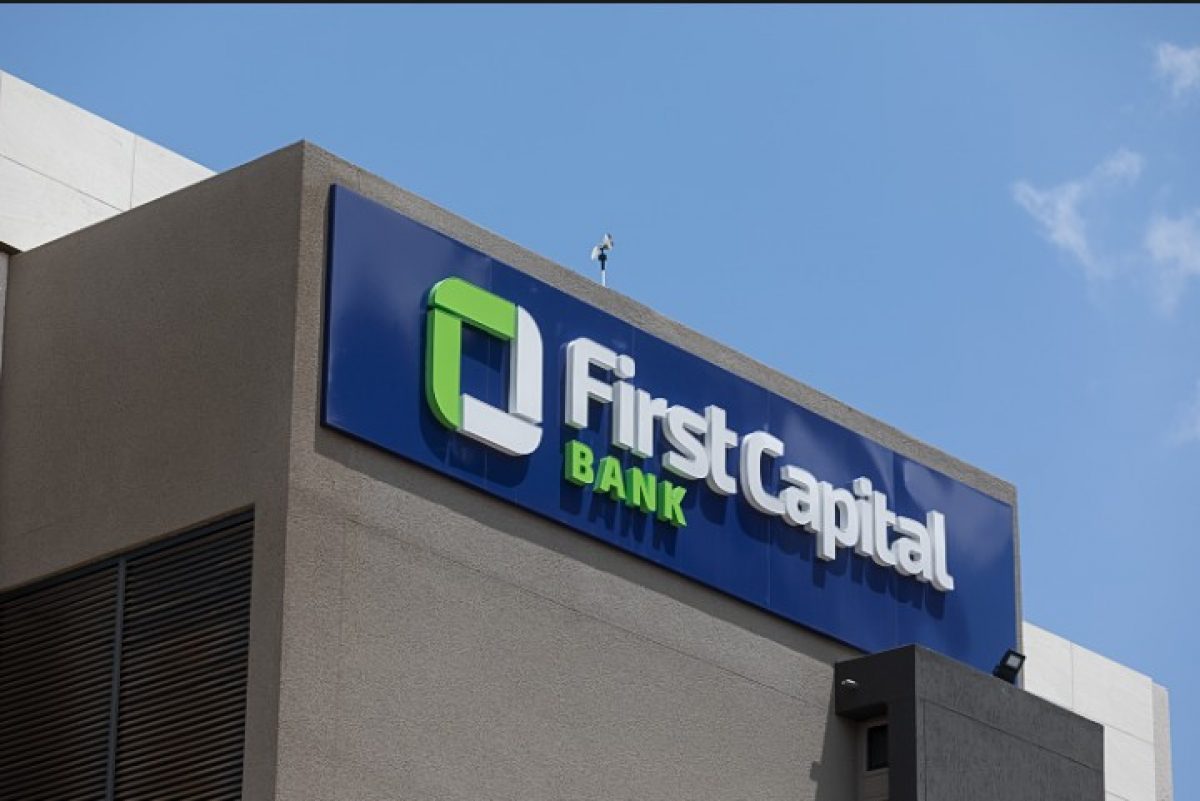 BY MTHANDAZO NYONI Financial services giant, First Capital Bank (FCB) on Friday said its United States dollar indexed core capital declined by 41% to US$44,4 million between December last year and the end of June 2022, as a result of currency volatilities.
In a statement accompanying financial results for the half year ended June 30, 2022, FCB chairman Patrick Devenish said this figure was US$74,8 million as at December 31, 2021.
Zimbabwe's annual inflation accelerated to 191,6% in June 2022, up from 60,7% in December 2021, as the currency depreciated by 237% against the US dollar.
However, the US$44,4 million was still above the regulatory minimum of US$30 million.
"The bank's capital adequacy ratio remained strong closing the period at 34% which is well above the regulatory minimum of 12%," Devenish said.
"The bank also operated with a comfortable buffer above the regulatory minimum liquid assets ratio of 30% throughout the period, representing capacity to underwrite more business."
FCB managing director Ciaran McSharry said the results reflected resilience against the backdrop of a tenuous operating environment.
"With ZW$ liquidity on the market having been largely constrained throughout the period, the bank has experienced a notable shift in its operations with foreign denominated business becoming increasingly prominent," McSharry said.
He said with a volatile macro-economic environment and continued inflationary pressure, the bank's focus was to preserve capital to build a sustainable operation for the long term.
"The continuing economic fragility, characterised by hyperinflation and an unstable foreign exchange regime, remains a matter of concern with respect to performance sustainability going forward," McSharry said.
Total deposits adjusted for inflation grew by 14% from $35,9 billion to $40,8 billion.
Loans to customers increased by 37% over the same period to close at $21,4 billion.
Asset quality remained satisfactory, with a loan loss ratio of 1,6% during the period against a non-performing loan ratio of 1,7%.
Total income over the six months, at $10,4 billion, was 57% over the $6,6 billion reported in the corresponding period in 2021.
"This was supported by an improvement from underlying business, with net interest income and net fees and commissions having increased by 12% and 18% respectively," McSharry said.
"A 290% increase in foreign exchange trading income also contributed significantly to income growth, underlining the effects of exchange rate movements and growth in foreign currency denominated business during the period."
Operating expenses increased by 34% to $6,1 billion in the period under review.
However, an improvement in general cost efficiency was noted with the cost to income ratio having moved from 68% in June 2021 to 58% in June 2022.
The bank posted a profit of 471,9 million for the period, a slight reduction of 2% from 483,8 million recorded for the same period in 2021.
This, McSharry said, follows a significant increase in the monetary loss of 701% and a higher tax charge increase of 116% computed for 2022.
The bank procured an EUR12,5 million open line of credit from the European Investment Bank (EIB) during the period under review.
This is a medium-term facility running up to seven years and is expected to provide capital funding for mid-cap customers.
"This is a critical intervention coming at a time when the economy is showing signs of a rebound. The bank is committed to providing its customers with relevant products and services that support their individual needs," he said.
The bank pledged to continue building a presence in the innovation space and capitalise on opportunities.
Related Topics