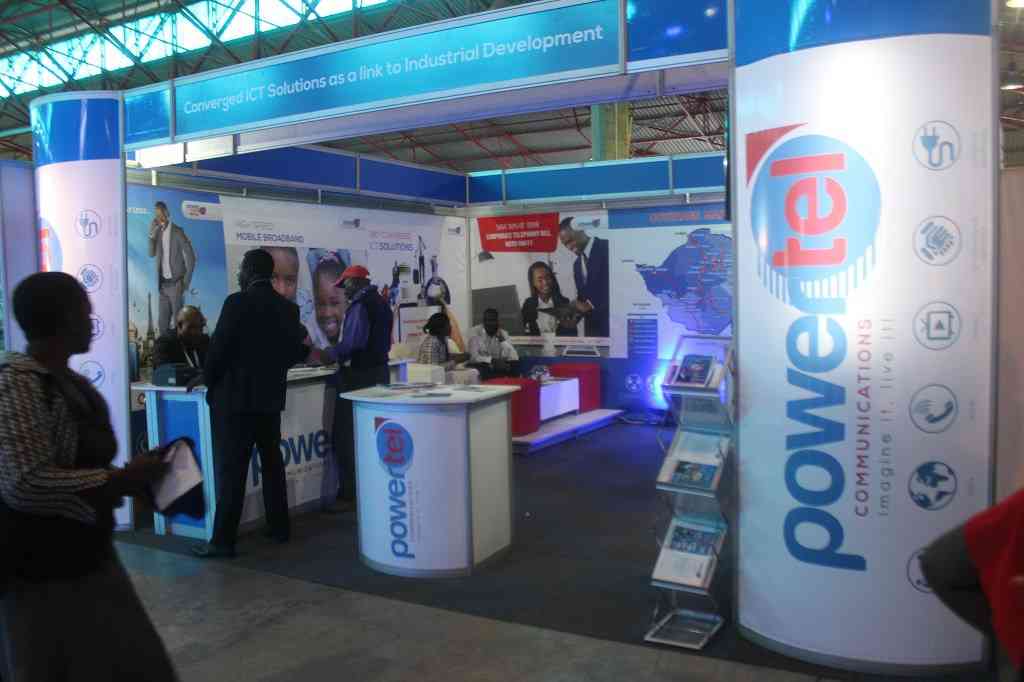 STATE-RUN power utility Zesa Holdings' telecoms unit, Powertel Communications said this week it plans to invest over US$570 million in network expansion across the country.
The firm's acting managing director Willard Nyagwande told businessdigest that the investment will be part of a broad plan to improve efficiencies and earnings.
He said the programme would be rolled out in phases, running for the next seven years.
"It is a network investment (project running) up to 2030," Nyagwande said this week.
"It is part of our roadmap, an urban to rural datafication (programme) in support of Vision 2030 to make sure we (Zimbabwe) are in line with technological developments.
"That is why it is in phases. This year we will invest so much, and next year we invest so much, so that we are in tandem with technological developments.
"We have discovered a lot of marginalised and unconnected communities in rural areas. That's why we are actually working hard to make sure we improve connectivity in Zimbabwe to an acceptable level," he added.
Under Vision 2030, President Emmerson Mnangagwa wants to transform Zimbabwe into an upper middle income economy.
According to Powertel's network investment roadmap, up to US$355 million will be invested into fixed access, while over US$50 million will go to long-term evolution (LTE), fifth-generation (5G) and national backbone network.
The technology firm plans to spend US$23 million into the national backbone network, and another US$23 million into LTE, 5G, fibre to the X (FTTx) and national backbone network expansion.
A total of US$4 million will be spent on internet of things (IoT) services, and up to US$112 million on mobile access.
Nyagwande said the company was pushing for accelerated digital connections, where connectivity will be made through Zesa's huge network of power lines.
"(We are) obviously looking at smart agriculture, E-education, E-health and ensuring that everyone is connected. We are pushing to create a digital Zimbabwe. The connectivity will come through power lines of Zesa Holdings," he said.
Powertel is responsible for telecommunications infrastructure development, virtual private networking, provision of high speed internet and affordable voice service, call centre facilities as well as pre-paid electricity aggregation. Early this year, Powertel announced that it had upgraded its technical services and installed power backup on all its network nodes in an effort to increase service reliability.
"As part of initiatives to ensure that its clients remain happy and connected all the way, the organisation has implemented a raft of measures to ensure improved reliability of service," the company said in a statement.
"These include rollout of power backup on all network nodes, retooling and re-equipping the technical services and improved fault resolution turnaround times."
Powertel also revealed that it had launched a zero-reconnection fee promotion targeted at retaining its clients, who already have existing network infrastructure on their premises.
This followed efforts by the organisation in recent weeks, which focused on enhancing delivery through improved internet performance and service responsiveness.
The organisation is also moving with the mantra of 'deployment and implementation' with a view to boosting its market share in the provision of internet access through increasing network capacity utilisation. Powertel has set its sights on ensuring that the business aligns itself with the future by adapting quickly to the changing environment and offering competitive products and services.
The firm has invested in national backbone network over the pylons to the undersea cable through Mozambique and Botswana.
Related Topics