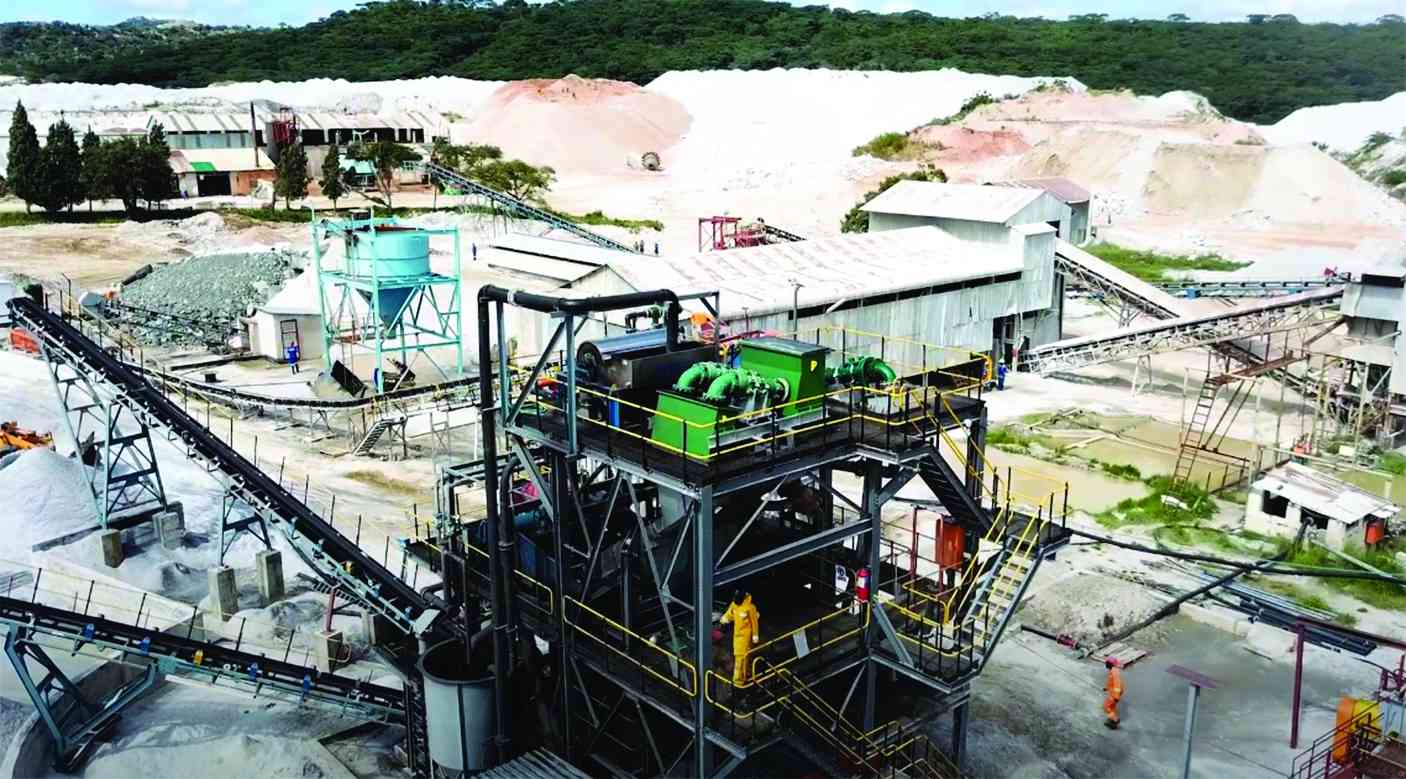 BIKITA Minerals, a lithium miner owned by Chinese firm Sinomine Resource Group, this week projected that exports will generate US$500 million this year.
Sinomine acquired Bikita Minerals, which was previously controlled by African Minerals Ltd for US$180 million in January last year.
Bikita Minerals manager David Mwanza told delegates at the Chamber of Mines conference in Victoria Falls recently that the figure is seen rising to US$800 million by 2025.
"Our current production is 10 000 tonnes per month. We are expecting to be producing 30 000 per month in the DMS [dense media separation] plants and the spodumene plant would be doing 20 000 tons," Mwanza said.
"The expected revenue this year is US$500 million. In 2024 (we are expecting) US$600 million, and in 2025 we are expecting US$800 million. Our government will also earn. If you look at it, there's a certain percentage that goes to the government in royalties, taxes and duties."
Zimbabwe had budgeted revenues of up to US$500 million from lithium exports this year.
But with Bikita raising the scales, inflows from the subsector could be far higher than estimated.
There are around eight different lithium exploration and mining projects at different development stages in the country.
These include Arcadia Lithium Mine, Sabi Star Lithium, Zulu Lithium Project, Step Aside Lithium Project, Mirrorplex Lithium Project, Kamativi Lithium Project and Mutoko Lithium (Pvt) Ltd.
Bikita Minerals employs 860 people.
"We are expecting a further 800 people to be employed, from locals. And, of course, skilled labour from elsewhere. Our contractors on site have 1 200 people as employees," he said.
"As Bikita Minerals we aspire to be the third best lithium mine in the world on completion of the two new plants under construction. We want to continue to invest in exploration and new mining development. We continue to focus more on value addition and beneficiation."
The company was recently ordered to suspend operations until it complies with legal provisions that include labour, environmental and immigration laws.
Mwanza said Sinomine revitalised the way it operated at Bikita, resulting in production and mining activities increasing.
He said the firm used to have one company contracted to mining, but now "we have three companies doing mining work for us, each one allocated a specific pit. This has resulted in larger volumes of ore being available."
Mwanza said the firm's old plant registered an improvement of 24% in performance, pushing throughputs from 70 to 100 tonnes per hour in the DMS plants.
"We have also improved recovery from low quality ores and tailings because someone came in and modified plant root systems. We now have a more efficient and better designed and well operated plant."
He added: "If you come to Bikita, there is a man-made mountain of petalite ore that was processed in the DMS of the old plant over many years.
"The new gravity separation plant is designed to be able to operate and extract the remaining lithium that was in that stockpile that we have so that we can actually benefit more from what we used to sell as building stones for people.
"So, we stopped stone sales, but we are going to first process that mountain. After that, we will reopen the sale of the waste material. The new crashing circuit has got DMS plants back-to-back and all that is intended to enable the system to extract more of the required lithium ore that we want in the process."
The new spodumene project, according to Mwanza, will be a large facility with a processing capacity of 330 tonnes per hour and a projected annual production of 250 000 tonnes of spodumene concentrate. Its grade will be between five and 5,5% lithium.
Bikita's processing plant is about 80% complete and is expected to be commissioned in July. He said the next project on the pipeline was a smelting plant.
"Feasibility studies are ongoing and in the second-half of this year … we will start work to establish the smelter plant."
Related Topics