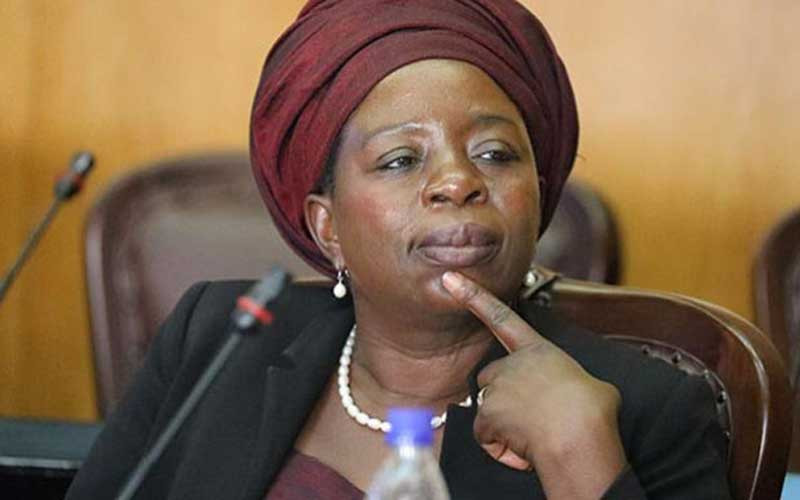 INDUSTRY and Commerce minister Sekai Nzenza this week pushed back on criticism by manufacturers over relaxation on duty for some imports, saying companies must, instead, prepare for a tougher liberalised Africa.
She was reacting to a drumbeat of heated debate since the government in May lifted duty on basic commodities to allow cheaper imports to land into Zimbabwe as worries over high prices mount.
This week, industrialists said attempts to talk government into backtracking had hit a brick wall.
Confederation of Zimbabwe Industries (CZI) president Kurai Matsheza said manufacturers had been pushed to the brink as the flood of cheaper products increased.
Products on the list of duty-free imports include rice, flour, margarine, salt, milk powder, infants' milk formula, tea (flavoured or not), petroleum jelly, toothpaste, bath soap, laundry bar and washing powder.
But Nzenza fired back, warning industries to move with time, as the African market converges.
She said companies must understand that current imports were only a precursor to the scope of competition that they face in an expanded, liberalised bloc called African Continental Free Trade Area (AfCFTA).
"Local industry should prepare for inter-continental trade instead of crying foul over import regulations," Nzenza told businessdigest.
"Their products must be of good quality and they must be standardised. Continuing to shield the local industry will not make them grow. The modern way of doing things is to liberalise. Government is complementing the private sector by assisting them through different funding mechanisms," Nzenza added.
But Matsheza said the current duty regime had unsettled producers.
"We were not in support of the suspension of duty and we engaged authorities but we didn't succeed," he told businessdigest.
"They kept to their position. We shouldn't have gone that way. But they said they were protecting consumers.
We will continue to engage authorities," the CZI president added.
Nzenza has already warned industries to brace up for stiffer competition with Africa's biggest manufacturers as the region throws away trade barriers and opens up, following the historic AfCFTA pact, which came into effect in January last year.
Nzenza told industrialists last year that opportunities would be extensive as the US$3,2 trillion bloc eliminates duties on 90% of goods from member states.
But Zimbabwean firms must measure up to high quality, better priced products that will land from African peers under a liberalised regime. It is the largest such trade bloc worldwide in terms of participating countries, with a market potential for goods and services of 1,2 billion people.
Related Topics