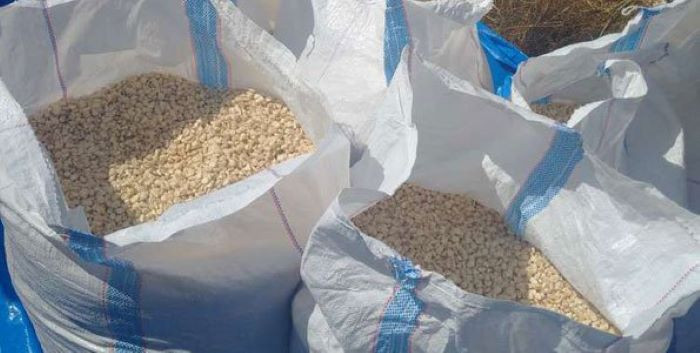 THE United States Agency for International Development (USAid) food security arm has reported that United States-dollar (US$) maize prices are declining in the country's surplus-producing areas.
According to the USAid's Famine Early Warning Systems Network (FewsNet), the 2023 harvest season has commenced among large-scale farmers, while harvesting in communal and resettlement areas is largely complete.
The 2022/23 summer cropping season received increased rainfall at the start of the season, leading to a higher output in areas which recorded higher rainfall.
In its food security update for May 2023, FewsNet said the harvest was improving food availability and driving widespread stressed outcomes in deficit-producing areas and minimal outcomes in surplus-producing areas.
"The ongoing harvest is improving household food access and increasing market supplies of staple grains, particularly maize, in most markets. Relatedly, maize prices in US$ are declining, especially in typical surplus-producing areas," FewsNet said.
"However, maize prices in ZWL continue to increase, driven by the depreciation of the ZWL on the parallel market. In typical surplus-producing areas, some households have started earning income from selling food and cash crops. However, in some typical deficit-producing areas, a below-normal harvest will likely constrain household income from crop sales."
However, FewsNet noted that for some typical deficit-producing areas in the south, east, west and extreme north, own-produced stocks will be short-lived due to relatively low production.
Crisis outcomes will likely emerge in the worst affected areas by August/September, FewsNet noted.
"Across the country, households are increasing their engagement in various casual labour opportunities, self-employment, and petty trade to earn additional income following the end of the harvest," FewsNet said.
"However, income will likely continue to be impacted by low demand and limited liquidity by better-off households, especially in typical deficit-producing areas. In May, the second harvest and sale of mopane worms (gonimbrasia belina) did not occur following the early cessation of rainfall in February, limiting household access to an important seasonal source of income."
FewsNet indicated that additionally, the lower-than-normal water resources in the semi-arid areas were constraining households' engagement in gardening and other seasonal activities.
"Some cattle are also beginning to travel further for water, with pastures quickly deteriorating in some areas," FewsNet reported.
For its assessment of trends and prices of agricultural commodities FewsNet monitors main countrywide markets which offer both wholesale and retail supplies.
"Mbare in Harare is the largest market for the country which also supplies other markets, and represents Mashonaland Central, West and East which are surplus-producing areas; Kombayi in Gweru represents markets in central Zimbabwe covering Midlands province, Sakubva in Mutare is the main link market in the eastern part of the country mainly along the border with Mozambique," FewsNet said.
Mucheke in Masvingo, Renkini (Bulawayo) and Gwanda markets are the main supply markets in the south western provinces of Masvingo, Matebeleland North and South provinces.
Related Topics