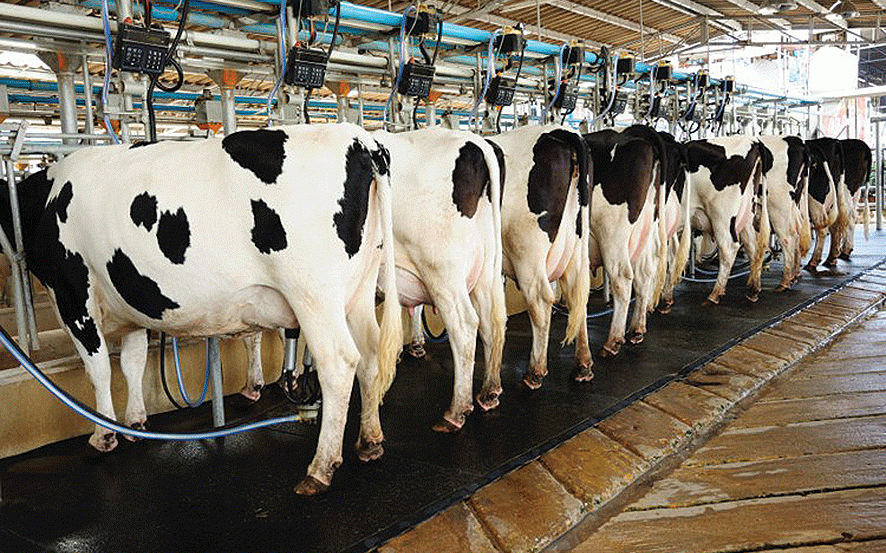 EUROPEAN Union (EU)-funded Transforming Zimbabwe's Dairy Value Chain (TransDVC) project, which aims to improve milk production in the country, has extended its period of operation in the country by a further 12 months to the end of next year.
TransDVC started operating in Zimbabwe in 2019 and was supposed to end this month.
The programme is funded by the EU under the Zimbabwe Agricultural Growth Programme (ZAGP).
In an interview with NewsDay Farming, TransDVC project co-ordinator Edson Chifamba said they applied for a no-cost extension period to the donors to be able complete some projects.
"We started this project in January 2019 with the aim to address the root causes of underperformance of the dairy value chain in Zimbabwe by strengthening the linkages between production, processing and financing," he said.
"We then applied for a no-cost extension so that at least we can finish off projects which were disturbed by COVID-19 in terms of movement, training, procurement and delayed monitoring of matching grant fund asset use.
"During the period of no-cost extension, as a project, we are aiming to capacitate breeding in strategic provinces so that we develop our own adapted animals as well as mobilise more farmers to take up dairy and dairy semen and also to purchase more sets of artificial insemination (AI) kits to support breeding centres."
To date, the project has managed to procure and distribute 500 in-calf heifers, mobilised and registered 4 550 new dairy farmers and lobbied for the reduction of cost of compliance from US$79 per cow per year to under US$60.
Chifamba also highlighted that some new opportunities which are key for sustainability were identified during the project implementation, leading to a request to extend the lifespan of the project by another four years.
"The project is lobbying the government to have another four-year cost extension owing to the wonderful performance of the dairy value chain," he said.
TransDVC project is being carried out by WeEffect as the lead implementer and has partnered with the government of Zimbabwe, Zimbabwe Association of Dairy Farmers, Zimbabwe Farmers Union and Zimbabwe Dairy Industry Trust.
The current local demand of milk in the country stands at 120 million litres per annum, but Zimbabwe produced 79 million litres last year.
The shortage of foreign currency, the prevalence of tick-borne diseases and the cost of drugs and vaccines are some of the major challenges that have impeded the operations of dairy farmers.
Related Topics