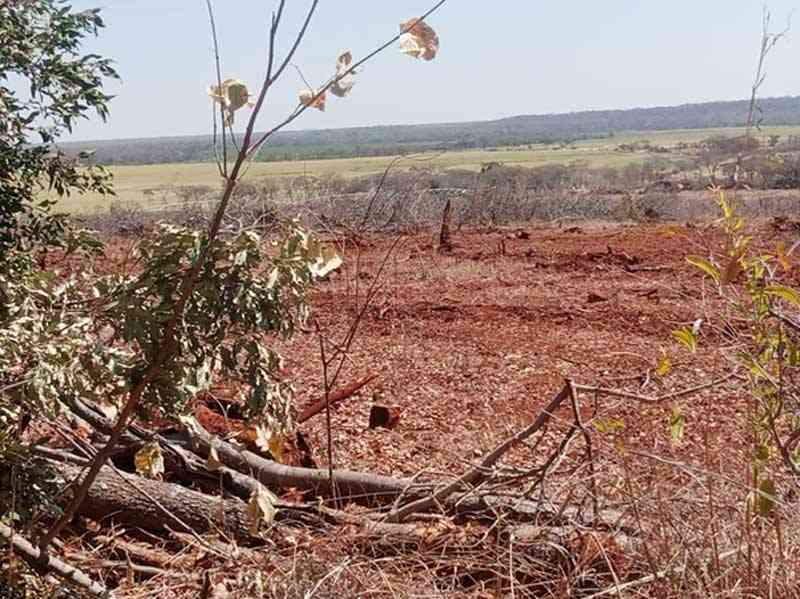 Mvuma community members have raised concerns over the expansion of wheat projects by prominent farmer Douglas Kwande inside the Sebakwe Recreational Park saying they are endangering wildlife by reducing prime natural habitat as well as scaring animals out of the protected zone.
Kwande however allayed the fears and said his intention is to secure food security for the nation in light of the war in Ukraine. Russia's invasion of Ukraine is threatening the world with hunger due to disturbances in shipping out grain from the two nations.
Ukraine is one of the largest grain producing nations but has been humstrung in its endeavor to trade cereals due to the war.
The Standard gathered that Kwande who already has a farm in the park where he produces wheat, has embarked on large scale expansion of his farming area with earthmoving machines having already cleared wide swathes of land.
The businessman has also secured his area with perimeter fences which sources inside the park say are however limiting free movement of animals while other community members said they fear the agricultural activities will have a bearing on water levels of the Sebakwe dam.
Sebakwe Recreational Park is situated in the Midlands province and is easily accessed by all regions of the country. Initially built with a small dam, an enlargement project was undertaken in 1981 to increase the size of the lake. After the enlargement, the main wall including the spillway, had been lengthened from 225m to 305m.
The maximum height of the dam was raised to 47,2m. Consequently, the maximum depth of the water increased from 33,3m to 39,4m. The surface area of the water body became 2 600 hectares from the original 1 510 hectares, making it one of the largest in-land dams in the country.
A senior Sebakwe Recreational Park official said he was aware of the concerns of the community regarding Kwande's expansion of agricultural activities.
"The community members say they fear the wildlife in the park is being endangered by the farming activities. They feel the animals in the park are part of their heritage. However, I am not very sure of the arrangement to mitigate the risk which has been planned by our superiors and Kwande," he said.
Contacted for comment, Kwande said all his activities were in order as he started farming in the area in 2014.
"For all these years we have been co-existing with the animals. Several times we contact the parks people to say we have seen your Zebras here, come and take them. Since we have so many game parks in the country, the animals at risk can always be transferred out of Sebakwe."
"With all that is happening in Ukraine, if we were not doing this noble job of feeding the nation, imagine what would happen. We have been expanding our project by about 900 hectares all in the hope of boosting food security for the country," he said.
Related Topics