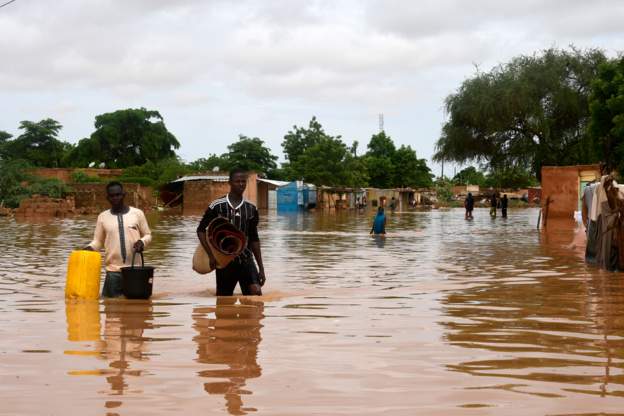 [ad_1]
BY STEPHEN CHADENGA
GWERU residents have challenged the local authority to roll out a disaster management plan ahead of the rainy season to avoid flash floods.
In January, incessant rains that pounded the Midlands capital left hundreds of houses in low-lying areas submerged in water following flash floods.
Council and a Gweru Department of Civil Protection team was forced to evacuate affected residents to temporary shelters for close to two months.
Residents this week told Southern Eye that what happened last year should not be repeated. They encouraged council to come clean on its disaster managementplan.
Gweru Residents and Ratepayers Association director Cornelia Selipiwe said council should adopt a proactive approach to avoid the devastating effects of flash floods that usually hit the city during the rainy season.
"Council should lead from the front when it comes to disaster management. As residents, we are prepared to partner the local authority given that it timeously reveal its disaster management plan," Selipiwe said.
"We understand residents need to be educated on the consequences of dumping litter in drainages. But without a well-planned programme on how to deal with floods, it becomes difficult for us to play a complementary role in managing such disasters."
Selipiwe said land developers, who early this year were accused of building houses on wetlands, should also be part of the disaster preparedness team.
Gweru urban legislator Brian Dube told Southern Eye that following predictions of another cyclone and flooding during the coming rainy season, there was need to engage council on the level of disaster preparedness.
"We need to understand the council and land developers workplan on drainage clearance, road upliftment and Gweru River management. We don't want a repeat of last year's flash floods disaster," Dube said.
Acting town clerk Vakai Chikwekwe, however, recently said council had already embarked anexercise to clear roadside drain in the city.
"It's an exercise currently ongoing where teams of supervised council workers clean up roadside drainage canals in various wards in the city," Chikwekwe said.
Follow Stephen on Twitter @jagganox78
[ad_2] Source link