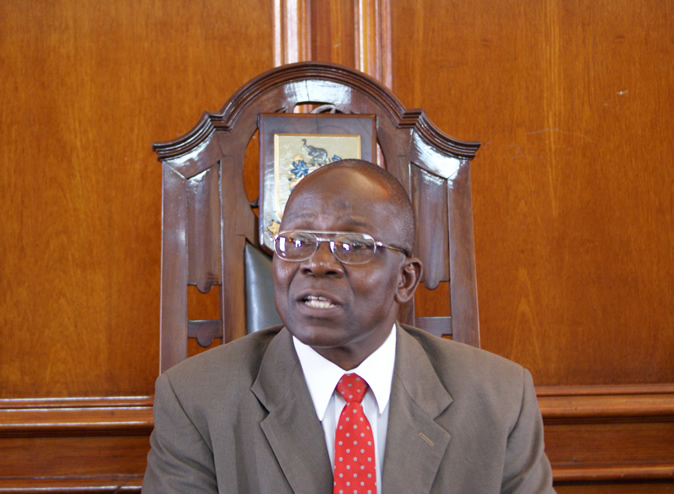 POLITICAL pressure group, Ibhetshu LikaZulu, has applied to the local authority to have Barbourfields Stadium named after the late Zimbabwe People's Revolutionary Army (Zipra) commander and Zimbabwe National Army (ZNA) deputy commander, Lookout Masuku.
BY KHANYILE MLOTSHWA
In a letter dated April 13, and addressed to Bulawayo mayor Martin Moyo, Ibhetshu's secretary-general, Mbuso Fuzwayo said "the time has come that Bulawayo must honour its local heroes for their overwhelming contribution to the well-being of the city".
"The role he (Masuku) played of sacrificing his youth for the freedom of this country deserves recognition," Fuzwayo said.
"His unimaginable suffering at the hands of the Zimbabwe government is a sad part of our history, which should never be repeated but should always be remembered by generations to come."
Fuzwayo said his organisation was convinced that renaming the stadium will be "a befitting honour to the role he and his generation played to liberate our country".
"In our humble view, we, thus, request that your office renames the stadium in the name of our liberation stalwart," he said.
The mayor confirmed receiving Ibetshu's application and said the matter was likely to be on the agenda at a full council meeting in June this year.
"I am just seeing the letter now. It's a suggestion, and basically these suggestions must go to council so that the council deliberates on them," Moyo said.
"This letter is addressed to the mayor, I will have to push it to the town clerk, who will have to push it to the director responsible. The director will do some research on the matter and talk to others, especially in the committee responsible for street naming, and then it will come to council. It may be too late for the May council meeting, probably the June council meeting."
Masuku died at Parirenyatwa Hospital on April 5, 1986, following his arrest together with Zapu leader Dumiso Dabengwa for allegedly leading an insurgency against then Zanu government.
During the liberation struggle, Masuku served as Zipra commander and at independence he became the deputy commander of the ZNA.
Masuku was arrested, together with five other former Zipra high command officials including Dabengwa, on treason charges, but was acquitted by the High Court.
However, Masuku and Dabengwa were further detained without trial for four years. Masuku was later released to Parirenyatwa Hospital but died on his hospital bed.
Masuku was buried at Lady Stanley Cemetery in Bulawayo and only declared a national hero after his interrment.