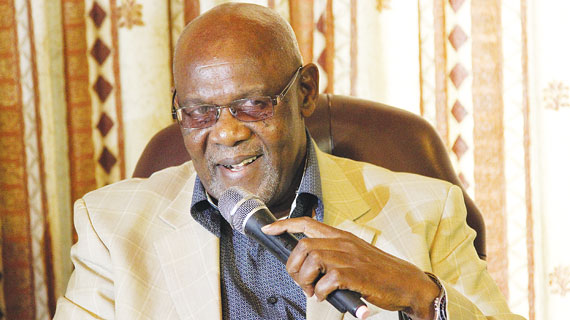 OPPOSITION Zapu leader Dumiso Dabengwa has called on disgruntled war veterans to refuse to be dragged into ruling Zanu PF's dogfights, lest the country plunges into civil unrest.
NQOBANI NDLOVU
Dabengwa's party has invited both ex-Zipra and Zanla combatants for an emergency meeting at Zapu's Bulawayo offices on Sunday as part of efforts to douse flames caused by the ongoing Zanu PF factional fights.
"The Zanu PF fights are becoming more and more of a threat to the country's national security. This has, as expected, sucked in the war veterans and this is not a healthy situation for the country," Zapu regional spokesperson Iphuthile Maphosa said yesterday.
He said the meeting will also review the welfare of ex-combatants, their role in society and to find ways of depolarising Zanla and Zipra.
Zimbabwe National War Veterans Association secretary-general, Victor Matemadanda early this week insinuated that ex-combatants were ready to take up arms, saying they will not sit back and be pushed about by the G40 faction, which reportedly was opposed to Vice-President Emmerson Mnangagwa's bid to succeed Mugabe.
"Zapu urges the war veterans to maintain their dignity and refuse to be drawn into and used in factional and succession fights currently obtaining in Zanu PF," Maphosa said.
"They have a role of uniting and developing the country they toiled for years to liberate by building bridges wherever there is conflict and disagreement.
"They have an all important role of preserving our freedom from colonialism, dismantling the current dictatorship and growing peace among all citizens in order that we realise the development Zimbabwe deserves and yearns for."