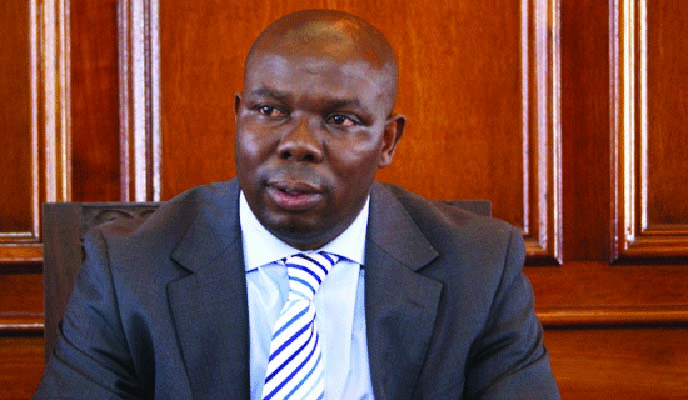 OPPOSITION MDC-T Bulawayo provincial chairperson, Gift Banda, has pleaded with the party's warring factions to bury their differences and unite in order to reclaim all the parliamentary seats lost to Zanu PF in recent by-elections held in the city.
BY NQOBANI NDLOVU
Banda told Southern Eye in an interview last week that the MDC-T risked losing more seats in the 2018 elections if it remained divided along factional lines.
This comes amid reports that two factions fronted by Banda and former chairperson Matson Hlalo were fighting for control of the party's Bulawayo provincial structures.
Zanu PF now controls six constituencies in Bulawayo after winning by-elections boycotted by opposition parties last year over lack of electoral reforms.
The governing party had not won any seats in Bulawayo since the formation of the MDC in 1999.
"We should not lose direction as to where we want to go as a party. If people love the party, they will know and appreciate that the most important thing we need to be concentrating on is unity and removing Zanu PF from power," Banda said.
"We can only do that if we start planning now on what we are going to do, starting by moving ahead as a united force. We are now concentrating on the 2018 elections and engaging with party members so that we move ahead together with one agenda of removing Zanu PF."
Banda was elected MDC-T Bulawayo provincial chairperson in 2014, but his victory was challenged by Hlalo, who dragged him to the High Court. The matter is still pending at the courts.
"We didn't contest the by-elections and the votes that Zanu PF polled proved to all that as far as Bulawayo is concerned, Zanu PF and other parties do not have the numbers.
"Zanu PF, for example, got almost the same number of votes it garnered in the 2013 general elections. It is a sign that as far as Bulawayo is concerned, there is only one political bull that rules the city, and that bull is the MDC-T," Banda added.
He, however, dismissed charges that he was involved in factional fights, saying a few individuals with a personal vendetta against him were blowing issues out of proportion.
"At first, I never thought that it's personal, but later realised that it was personal because you will be finding people following me to my workplaces as if I was under investigation. However, I will not reduce myself to their levels, lest we lose direction as a party.
Contacted for comment, Hlalo said: "There is absolutely no factionalism in Bulawayo. I also have no personal problem with Banda. All what is there are people who believe in what is right and others who follow what is wrong. There are people who are right and those who are wrong. All what we are saying is let the rules be followed, let the correct template be followed and respected and not be changed to suit certain agendas."