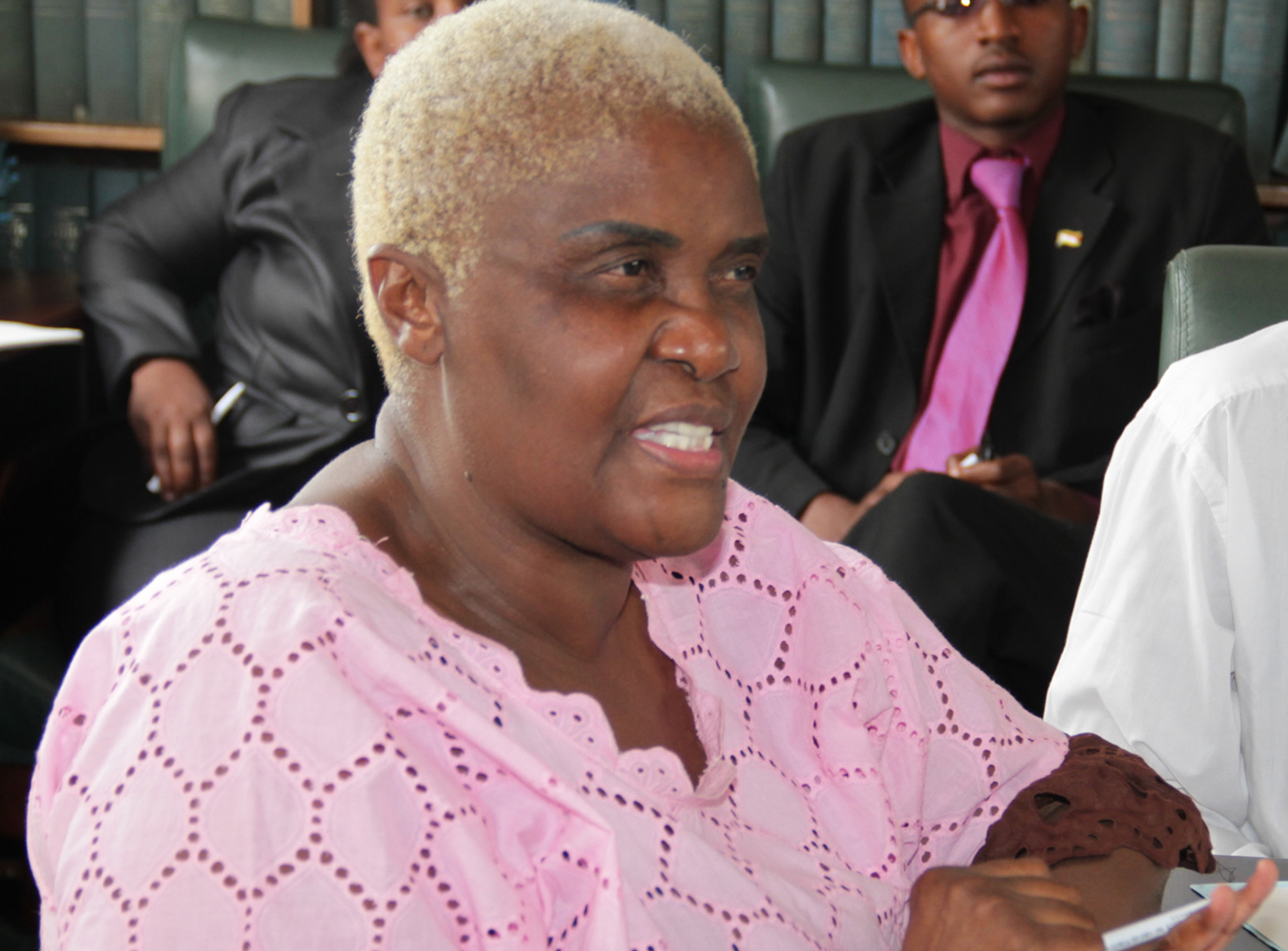 Matabeleland North MP Ruth Labode (MDC-T)yesterday called for decriminalisation of sex work saying women were being unfairly treated by police.
BY VENERANDA LANGA
Labode, who chairs the Parliamentary Portfolio Committee on Health and Child Care, made the plea in the National Assembly while introducing a motion on the HIV and Aids learning and exposure study visit to Karnataka State, Bangalore, in India by her committee.
The committee visited India in November last year to learn how the Asian country was tackling HIV prevalence amongst sex workers.
Labode said during the study tour they also took with them a Zimbabwean representative from sex workers.
"We discovered that when planning ways to deal with HIV, we need to also include high risk groups like sex workers," Labode said.
"We need to now start lobbying to decriminalise loitering because sex workers are our sisters and they do not engage in sex alone — they do it with men who engage sex workers."
She said it was imperative to look at the sex workers as well as the men who engaged them in order to deal with prostitution.
Labode said during their tour of India they also discussed the challenges of sex workers programmes in Zimbabwe.
These included, among others, criminalisation of sex work and limited understanding of the rights of sex workers, limited collectivisation and programme leadership by sex workers, as well as the high HIV prevalence among the sex workers.
"The drivers of HIV transmission in Zimbabwe were highlighted as multiple concurrent partnerships.
"Zimbabwe highlighted that the epidemic has a feminine face as more women were affected than men," Labode said.
She said some of the key lessons that were learnt from India included that interaction between the judiciary, police and sex workers had improved over a four-year period, as well as training of sex workers as paralegals.
Seconder of the motion Chakari MP Aldrin Musiiwa said there was need for Zimbabwe to include sex workers in efforts to combat HIV. "In India they established clinics where sex workers could be examined for free," he said.
"They also provided loans in order for sex workers to start small businesses, and some of them said they had left sex work after their businesses became successful," Musiiwa said.
Meanwhile, in Senate during question and answer session the deputy minister of Mines and Mining Development Fred Moyo was quizzed over the controversial purchase of equipment by Hwange Colliery Company.
The company has been accused of buying obsolete equipment, which broke down immediately after it was commissioned.
Senators said Moyo should explain if the equipment that was bought went through proper tender procedures.
"I can confirm that the equipment was bought through the tender system and that the ministry was aware of it," Moyo said.
"However, the ministry would not be involved in day-to-day systems of the company.
"Pertaining to the equipment we are still awaiting a management report."
Matabeleland South senator Sithembile Mlotshwa also asked Public Service, Labour and Social Welfare minister Prisca Mupfumira to explain how her ministry had resolved the issue of ghost workers.
"My ministry has just completed an audit of all government departments and has just received a report on the audit which we are in the process of analysing in order to come up with a statement in due course," Mupfumira said.
But, Manicaland senator Anthony Chimhini demanded to know if Mupfumira was referring to a new audit or if it was the old audit which revealed ghost workers.
Mupfumira said she was not in a position to discuss the audit which was done three years ago.