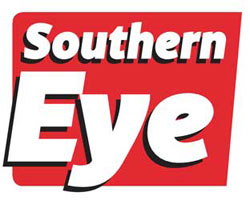 BULAWAYO City Council has turned down a request by the Zimbabwe Republic Police to host a church service for its members at the Small or Large City Hall without paying for it. BY NQOBANI NDLOVU
Police had written to Bulawayo City Council on June 1 requesting free use of the Small or Large City Hall to hold the church service scheduled for June 25.
Bulawayo central district officer commanding police, Chief Superintendent Fungai Dengu, in a letter copied to town clerk Middleton Nyoni has said if the request was granted it would cement good working relations between the police and the local authority.
Council regularly grants free use of facilities on a case-by-case basis depending on merit.
But the police were told to pay the usual fees, according to the latest minutes of the general purposes committee report of the local authority.
"Bulawayo Central District Women's Network is going to host the police church service on the 25 of June 2015 starting at 8.00am and ending at 4pm," Dengu wrote in a letter to council.
"We humbly request to use the Small City Hall for the event and if granted request for waiver of payment.
"We hope our request will meet your favourable response as you have always done and will further cement our good existing working relations in upholding the City of Kings and Queens."
The Small City Hall was already booked, the minutes added, and after the matter was debated by councillors, it was resolved that the request to use the Large City Hall for free be turned down.
"The Small City Hall had already been booked by another organisation in respect of 25th June 2015.
"However, the Large City Hall was available and the relevant hire charge including the refundable deposit was $614," council added.
"In the past, the council had acceded to waiver or reduction in charges depending on the merit of each application.
"It was resolved that the request by the ZRP Bulawayo Central District for free use of the Small or Large City Hall on 25 June 2015 (8:00am to 4pm) in respect of the Police Church Service, be not acceded to due to financial constraints and instead the applicant pays the usual halls ie $614 including the refundable deposit," the minutes of the council general purposes committee report added.