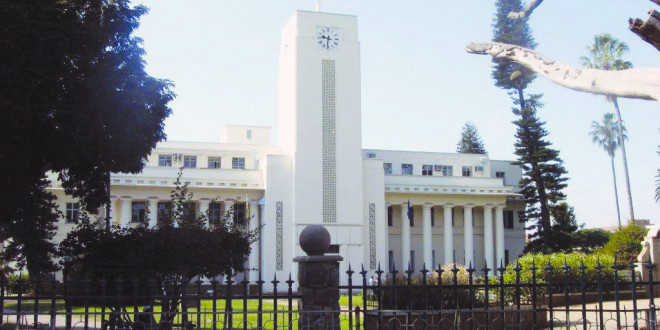 A ZANU PF activist accused of illegally selling land in Matabeleland South's Insiza district has a case to answer, a Bulawayo magistrate ruled yesterday.
BY SILAS NKALA
Clifford Chifadze Machona (61) of number 69 Village 4, is accused of selling rural stands for between $300 and $500 to Lochard villagers.
He had pleaded not guilty to the charge when he appeared before Bulawayo magistrate Merilyn Mutshina and applied for a discharge citing lack of evidence against him.
However, prosecutor Kudakwashe Jaravaza opposed his application arguing that evidence showed that there was an exchange of money between Machona and the villagers.
Jaravaza said he must be put to his defence to prove he was innocent.
Mutshina concurred saying evidence brought to court by the witnesses showed Machona had a case to answer.
Lands and Rural Resettlement ministry official Romeo Mthimkhulu had told the court that only the lands office was authorised to allocate land, not any individuals.
Mutshina remanded the matter to July 8 for the defence case.
On April 2 2012, Zenzo Tshabangu of Lochard resettlement area allegedly approached Machona looking for a residential stand for his brother. Machona allegedly demanded $500 which he said was for processing documents and registration of the stand at Insiza Rural District Council, but was paid $300.
Machona took the money and showed him a piece of land, which Tshabangu cleared before building a hut.
During the same year, Machona allegedly destroyed Tshabangu's structures and allocated the plot to another person. He promised to pay Tshabangu's money back, but failed to do so.
Another villager, Moses Moyo, on June 2013, approached Machona looking for three stands for his relatives.
Machona allegedly demanded $600 which he said was required to process registration of the stands.
Moyo paid $1 800 for three stands to Machona who showed him pieces of land.
In September 2013, Moyo and his relatives went to the stands to develop them, but found them already being developed.
Moyo demanded his money back and Machona paid back $180, promising to clear the balance later, but failed to honour his pledge.
Moyo was prejudiced of $1 800 and only $180 was recovered.
A report made to the police led to Machona's arrest.