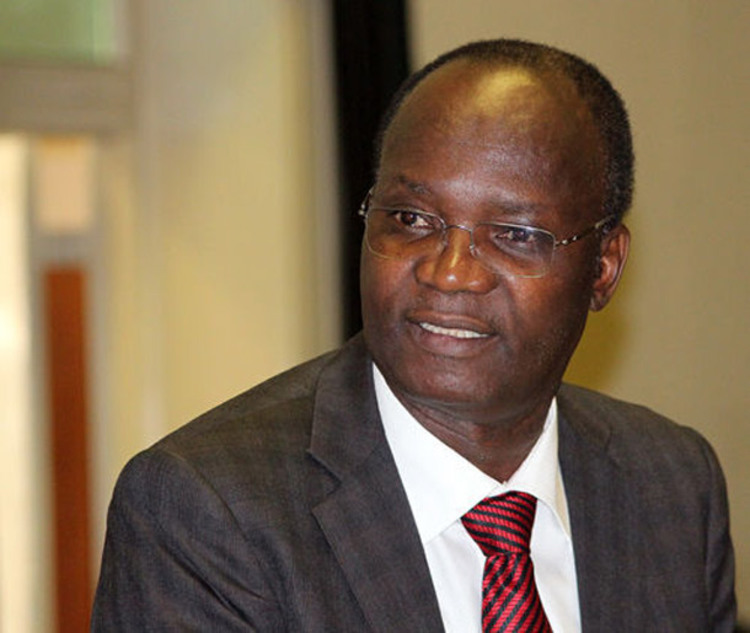 Information minister Jonathan Moyo yesterday left his government post amid indications he was forced to take the unusual step to address a technicality that arose after he won the Tsholotsho North by-election.
by SILENCE CHARUMBIRA/XOLISANI NCUBE
Moyo was appointed into Cabinet in 2013 as a non-constituency MP and sources said he had to take a new oath of office as an elected legislator before he could return as a minister.
Sources told NewsDay last night that Attorney-General (AG) Prince Machaya had advised President Robert Mugabe that the political science professor had "technically resigned" from his ministerial post when he decided to stand as a Zanu PF candidate in Tsholotsho North.
Machaya reportedly advised Mugabe that if Moyo was to remain a minister, he "should be re-appointed and take a fresh oath of office".
Moyo was last week sworn in as an elected MP together with 15 other Zanu PF legislators after winning the June 10 poll.
"Moyo was appointed as a non-constituency MP so the moment he decided to stand as an MP, he had technically resigned from government," said a senior government official who declined to be named.
"So the AG told the President that if he wished to keep him as a Cabinet minister, he must re-appoint him and have a fresh oath of office. Since he has already taken the oath of being an MP, he also has to take that of being a Cabinet minister."
There has been speculation that Moyo would be reassigned to another portfolio after pressure from a rival Zanu PF faction to rein in on the former political science lecturer.
The Tsholotsho North MP has been accused of dividing the ruling party by using State media to attack rivals.
Repeated efforts last night to get a comment from Moyo were fruitless as his mobile phone went unanswered. He did not respond to text messages. Mugabe's spokesperson George Charamba was also not reachable.
However, some sources said the spin doctor would bounce back to his post while others said Zanu PF hawks were pushing to have him at least re-assigned to a less influential portfolio.
Another government source said Mugabe had sacrificed Moyo as a way of reining in a faction linked to the Zanu PF election strategist.
"He has been sacrificed, but the manner in which they did it shows that there is fear. That coalition is powerful (G40)," the source said.
"It is a way of reprimanding him and his cronies, but he still holds other influential positions in the party which commands the operations of government.
"He is the secretary for science and technology in the Zanu PF politburo that is more powerful than a Cabinet post."
In 2004 Moyo was dismissed from his post after he was linked to a faction that tried to block former Vice-President Joice Mujuru's ascendancy.
The faction backed Vice-President Emmerson Mnangagwa, who was only elevated to the post in December last year.