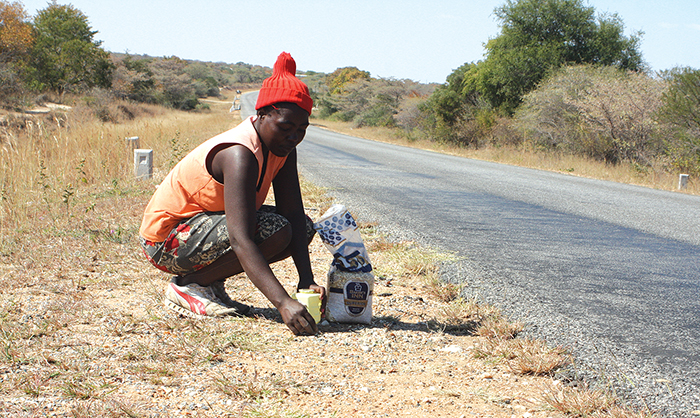 FORMER Bulilima East legislator Norman Mpofu yesterday urged government to declare food shortages in Matabeleland South Province a national disaster to enable donors to chip in following reports that most villagers in the area were now relying on handouts from their relatives in Botswana and South Africa.
BY SILAS NKALA
Matabeleland South is one of the provinces hit hard by drought this year following poor rainfall in the last rainy season.
"I am made to understand that the government is importing maize from Zambia and that is a commendable move if it is not propaganda.
"It is rather desperate, as most families did not harvest anything this year in the province," Mpofu said.
He said the government by now should have declared Matabeleland South a national disaster area.
"This would allow other actors to come into play," the former legislator said.
"The government must relax requirements at border points for families, businesses and non-governmental organisations to complement efforts in importing food as local sources or efforts are obviously inadequate.
"I saw a number of Zimbabwean vehicles laden with maize meal from Francistown (Botswana), a sign that there is a high demand of the commodity in Zimbabwe.
The message is clear that vulnerable families need help as nothing was harvested."
In 2008, many families in the southern part of Zimbabwe survived through food imports from South Africa and Botswana, as the food shortages rocked the entire country.
Mpofu also said the government must take measures to save livestock in the region as most pastures were already depleted.