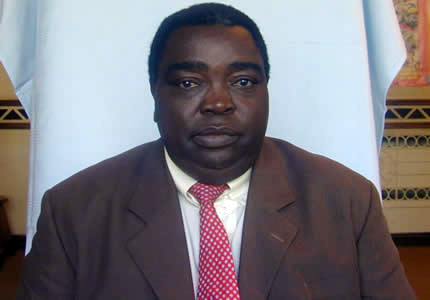 Midlands Provincial Affairs minister Jason Machaya will have his property auctioned this weekend if he fails to settle a $9 000 debt he owes the National Social Security Authority (NSSA).
BY BLESSED MHLANGA
According to a notice by the Deputy Sheriff, the auction will be held on Saturday to sell pigs and farm equipment, which includes combine harvesters and tractors.
The property was attached from Machaya's Green Diamond Farm in Sherwood.
He owes NSSA $9 043,86 excluding interest and legal fees after he failed to remit national pension scheme contribution of $5 040,50 from February 2009 to August 2014.
Machaya owes another $2 213,02 in surcharges which have been accumulating at 15% interest annually since 2009.
The former Zanu PF provincial chairperson also allegedly neglected to pay $1 270,16 in workers' compensation insurance fund premiums for the same period.
The Deputy Sheriff attached a Mega Dominator class 204 combine harvester, 40 pigs, a UD lorry, four tractors and a four wheeler trailer from Machaya's farm.
The property will be put up for auction to recover the debt if the minister does not pay by Saturday. Machaya has of late been facing a series of lawsuits.
In 2013, he was sued for $50 million by Zanu PF rivals who accused him of defamation during the party's Midlands provincial elections.
Vice-President Emmerson Mnangagwa's wife Auxillia, Owen Ncube, Douglas Tapfuma, Daniel Mackenzie Ncube and July Moyo are each claiming $10 million from him, his former chief elections officer Douglas Kanengoni and former Masvingo Provincial Affairs minister Kudakwashe Bhasikiti.
Machaya, who was suspended from holding any Zanu PF post for his perceived links to ousted former Vice-President Joice Mujuru, has survived the chop as minister.
However, the political isolation from his own party has reduced the minister's influence in the province.