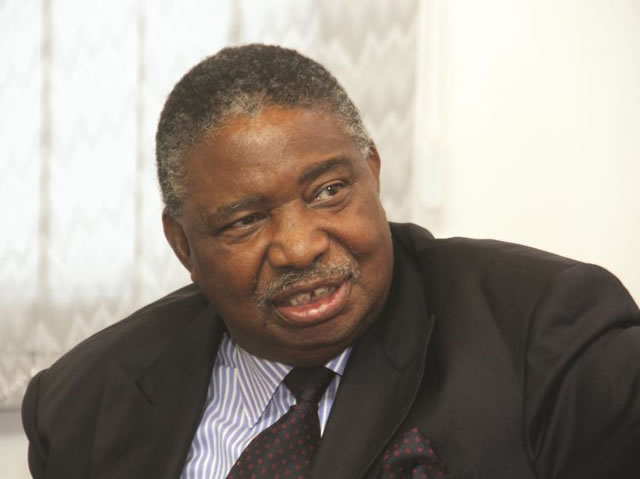 THE trial of a Zanu PF activist accused of carrying a gun at a church function attended by Vice-President Phelekezela Mphoko hit a snag yesterday after a key witness failed to come to court due to ill health.
BY SILAS NKALA
Sweet Sweet was arrested on April 4 at the Bulawayo Apostolic Faith Mission (AFM Sengwayo) church's 60th anniversary in Pelandaba suburb after one of Mphoko's bodyguards saw a pistol protruding from his jacket.
He has since pleaded not guilty to the charge of possession of a firearm at a public place and an alternative charge of possessing a gun not in line with purpose intended for use as stipulated by the law (protection of cash on transit).
The trial was expected to continue yesterday with AFM pastor Philisani Nkala giving evidence.
But magistrate Merilyn Mutshina postponed the case to June 5 when she would rule on whether the case can continue with the court using the pastor's recorded statement to the police.
This was after Sweet's lawyers Tendai Sibanda and Vonani Majoko had applied in terms of Section 314 of the Criminal Evidence Procedure Act that the defence would no longer want to cross examine the witness.
Majoko said they would rely on Nkala's recorded police statement. Sibanda submitted the defence would want to proceed with the case without oral evidence from pastor Nkala.
Last week, Detective Assistant Inspector Joseph Chikango told the court Nkala had informed him Sweet was not a member of the church.
Chikango said the meeting was public as the church had sought clearance from the police and the public was invited.
He said the pastor told him Sweet was conducting ushering duties normally given to deacons.
Chikango said Sweet was arrested by Mphoko's security who handed him over to the police and he recorded a statement from him.
He said Sweet should have tried to look for a police station where he would have left the gun before proceeding to church if its cabinet was not around Bulawayo as he claimed.
In his defence, Sweet said when he went to church he was coming from Rusape where he had transported $2 000 cash.
He said the gun cabinet was in Nyamandlovu where he normally kept the firearm.
The Nyamandlovu farmer was found with a BRNOC2 pistol and 14 rounds of ammunition.
Following his arrest, investigations revealed that the gun was legally registered for protection of cash in transit with serial number 68244 and certificate number 830701.