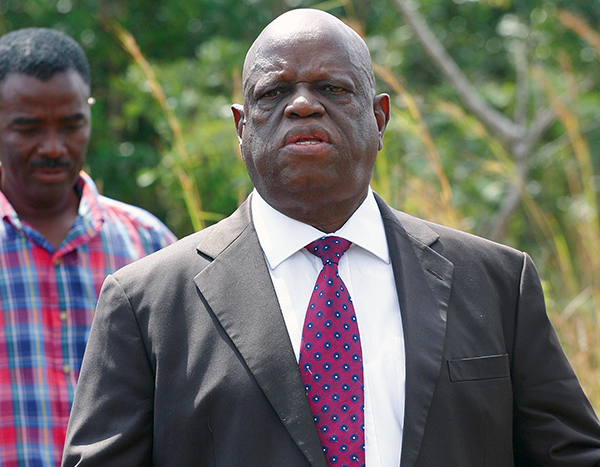 ZANU PF youths in Makokoba high-density suburb, Bulawayo, have been accused of defacing and removing campaign posters of independent candidates vying for the parliamentary seats ahead of the June 10 by-elections.
BY NQOBANI NDLOVU
A human rights organisation monitoring the by-election campaigns, Heal Zimbabwe Trust (HZT), said it noted with concern the removal and defacing of campaign posters of independents.
It is a crime under the Electoral Act, in particular Sections 152 and 153, to deface, remove or tear any posters displayed by political candidates contesting any election.
Makokoba constituency is contested by six candidates — Zanu PF politburo member and Retired Colonel Tshinga Dube, Jonathan Ndlovu (Zapu), Wilson Harry Peter (Mavambo/Kusile/Dawn), independent candidates Sehlelo Nkomo, Joan Dhlodhlo and Sibangilizwe Msipa.
HZT said there had not been any violence or intimidation of political opponents in the campaigns, but only defacing of posters allegedly by Zanu PF youths.
"There are no intensive campaign rallies taking place in the area. Zanu PF youths believed to be loyal to candidate Tshinga Dube are removing and tearing posters for candidates Joan Dhlodhlo and Sibangilizwe Msipa," the HZT said in the latest update ahead of the polls.
Dube could not be reached for comment yesterday.
The Zimbabwe Defence Industries boss has pulled all stops to win Makokoba constituency after losing consecutive polls in 2008 and 2013 to the MDC-T.
Dube has been holding rallies and door-to-door campaigns.
The Zanu PF politburo member on Monday promised a huge feast a day after the polls, saying beasts would be slaughtered to celebrate victory he boasts is certain.
Ahead of the 2013 harmonised elections, Dube held a musical concert at Stanley Square, Makokoba, where he invited South African and local artistes to entertain residents of the suburb in a different campaign strategy.