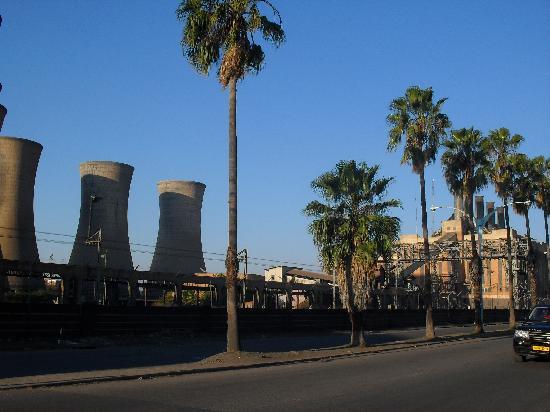 THE Zimbabwe Power Company (ZPC) has shut down Bulawayo Power Station for maintenance work, taking more than 40 megawatts (MW) off the national grid and compounding the city's power shortages.
By Mthandazo Nyoni
This comes barely a week after a systems disturbance shut down Hwange Thermal Power reducing the country's electricity generation to 801MW, less than half of peak demand
"(The) station (was) shutdown on May 8 2015 at 9:20pm for works on Number 1 400V board," the company said without indicating when the station would be back on line.
Bulawayo station was mothballed for more than 10 years and brought back to service in 2011 when power shortages intensified.
But the station is only producing around 40MW from its installed capacity of 90MW.
Zimbabwe has two other small thermal power stations in Harare and Munyati near Kwekwe in central Zimbabwe.
Like other power stations, the Bulawayo station's generating capacity has been constrained by aging equipment.
On Monday, Zimbabwe's power utility revealed it was owed close to $1 billion as government departments, public enterprises and a number of local authorities failed to settle their electricity bills.
The country currently generates less than half of its 2 200MW peak demand from its ageing plants, with persistent power outages crippling industry and mines and keeping households in the dark for as long as 12 hours daily.
As of Tuesday this week, ZPC said it was producing 1 100MW from all the power stations.
The thermal power stations — Kariba, Hwange, Harare and Munyati — are currently producing 670MW, 372MW, 30MW and 28MW, respectively.
This is against installed capacity of 750MW, 920MW, 75MW and 100MW.