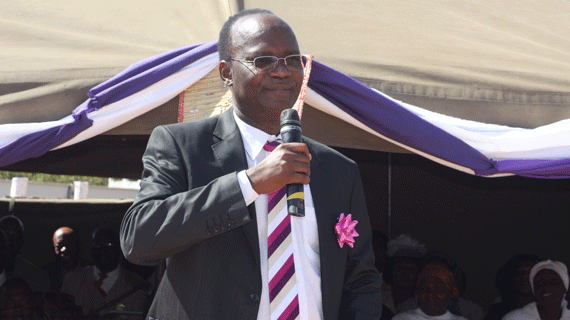 ZANU PF campaign teams are allegedly distributing rice to villagers in Tsholotsho North constituency where Information minister Jonathan Moyo is the ruling party candidate in the June 10 by-election.
BY NQOBANI NDLOVU
Moyo is being challenged by two independent candidates, Busani Ncube and Getrude Sibanda.
Villagers told Southern Eye on Thursday that each homestead was given a five-litre tin of rice last week, in what they described as a vote-buying gimmick.
Although Moyo was repeatedly not answering his mobile phone yesterday, villagers said the rice was being distributed by Zanu PF functionaries.
The villagers claimed rice was being distributed to villagers in all nine wards of the constituency amid promises of more goodies.
According to the villagers, the rice was reportedly delivered in Grain Marketing Board (GMB) trucks although it could not be independently verified as officials at the Tsholotsho GMB depot refused to entertain the news crew.
"We received a five-litre tin of rice last week and we were promised more other goodies before and after the elections," said Ngqabutho Mthethwa from Ngwizi village.
Nolwazi Tshuma from Jimila village added: "Although I am happy with the rice, I wish they gave us bags of maize since the five-litre container cannot last us long."
Hunger stalked the constituency and other parts of the region due to poor rains and floods which destroyed crops.
"We hope they will keep their promise and give us bags of rice or bags of maize as we are starving. We wish elections will continue so that we receive food hampers," Nomsa Dube, another villager said.
Campaigning in Tsholotsho for the vacant seat can easily be mistaken for a one-horse race as Moyo's posters are the only ones visible.
Southern Eye did not see campaign posters of independent candidates.
The Zanu PF campaign teams were reportedly conducting door to door campaigns and traditional leaders have been roped in to urge their subjects to vote for the ruling party.