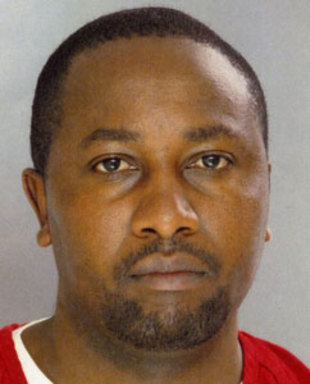 SIX Zimbabwean athletes who are out of the country will join the Confederations of Schools Sports Association of Southern Africa (Cossasa) games team in Lesotho on April 27 for competition, which will run from April 30 to May 2 Zimbabwe will send 98 athletes to the games and the bulk of the team is currently in camp at Northlea High School in Bulawayo.
BY MAMELO NKOMO/GRACE CHIRANGANDE
Enlitha Ncube (800m), Nomatter Kapfudzaruwa (400m), Nyasha Sithole (400m hurdles), Qhubekani Dube (3000m), Leon Tafirenyika (400m) and Godwin Moyo (1500m) are representing the country at the second African Youth Championships in Mauritius, which began yesterday and end on Sunday
National Athletics Association of Zimbabwe, first vice president Enias Nhoro said the athletes would in Lesotho in time for the Cossasa games. "We are leaving the country on April 27 (Monday) and six of our athletes in Mauritius will travel straight to South Africa so that they meet with the rest of the team in Lesotho for the competitions," he said.
At the Cossasa track and field championships, the six are expected to use the experience they would gain in Mauritius.
In the Under-18 girls, all eyes would be on Ncube who qualified with a gold medal in the 1500m race finishing in a time of four minutes 09 seconds last year in Botswana during the Cossasa games.
Ncube represented Zimbabwe at the International Association of Athletics Federation (IAAF) World Youth Championships last year where she ran the 3000m race.
Some of the female athletes who are part of the Zim -Cossasa team were drawn from the African Union Sports Council (AUSC) Region V Under-20 Youth Games that were held in Bulawayo last year in December.
The athletes are Patience Ngwenya, Kapfudzaruwa and the crowd favourite Ncube who ran the 1500m race and settled for bronze medal in a time of four minutes 37 seconds.
The Cossasa team trains at White City Stadium.
Meanwhile, Naaz would host a track and field competition at White City on Sunday.
The competition had been penciled for Harare tomorrow and will be used as practice session for the Cossasa team, selection for the World Junior Championships team in Columbia from July 15-19 and All-Africa Games team for the Republic of Congo in September.
"We invite the athletes from Bulawayo and all provinces to come and join us, we will be using electronic timing and we will also have the video wall which makes the competition nicer, we expect a lot of people to turn up and athletes to show up," Nhoro said.