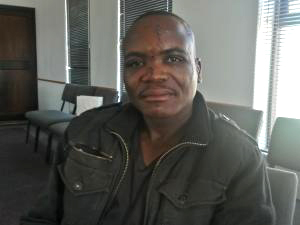 Cape Town – A 30-year-old Zimbabwean man was allegedly attacked by a South African at a shelter in Somerset West, sustaining stab wounds in the head and hand, confirmed police on Saturday.
"We can confirm that a case was opened in regards to an attack at a shelter in Somerset West where the victim was allegedly assaulted with intent to do grievous bodily harm," said Western Cape police spokesperson Captain FC Van Wyk.
"No arrests have yet been made".
The complainant, Peter Mufuka, an Economic Management Sciences student at the University of South Africa (Unisa), said he was attacked on Tuesday morning while on his way to the Bellville campus.
"I woke up in a jovial mood, ready to go for a video lecture and to submit my assignments on campus," said Mufuka.
"It was very early in the morning so it was very dark. As I was about to leave the shelter, I remembered I left my student card at my bed".
Mufuka said he returned to his bed to collect the student card and on making his way out of the sleeping area, he said he heard a group of fellow occupants say, "Hier is hy! [Here he is!].
"The next thing I knew, I fell back onto my bed, thinking someone had hit me in the head," said Mufuka.
"But, then I saw all the blood gushing down onto my t-shirt and I knew I was stabbed. There was blood everywhere".
Mufaka said he thought the alleged attacker would try and kill him so he quickly covered his heart.
"Luckily I did that because then he stabbed my hand too".
Peter said the crowd must have then dispersed because he could only recall being taken to hospital by one of the shelter's supervisors.
After having his head and hand stiched up, he had a friend from Zimbabwe take him back to the shelter to collect his belongings.
"When I got there, many of my things were missing," he said.
Mufaka said the man who had allegedly attacked him was part of a group who had, the previous week, verbally abused him.
"They said, 'Hey you baboon, your daddy is here now. Now all the trouble will start'. They were talking about (Zimbabwe President) Robert Mugabe," he said.
He said he believed the attack was fueled by racism.
A supervisor at the shelter who asked not to be named confirmed the stabbing but contested Mufaka's version of events.
"This had nothing to do with race and it was not an attack," said the supervisor.
"They were irritated with each other and a fight broke out where both men attacked one another. We then asked both of them to leave as they were endangering the rest of our clients."
Mufaka, who was staying in the shelter because he could not find employment to cover accommodation, said it was his dream to study and live in South Africa.
"I have my diploma in Accounting from Zimbabwe but I would always see great South African auditors coming to our companies.
"I thought that I must study in South Africa to become like one of them so I saved up money and paid for my studies at Unisa," he said.
ANA