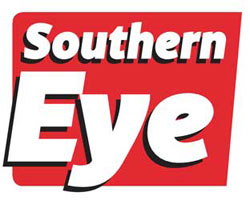 PRETORIA – Robert Mugabe, Zimbabwe's long-serving president, has firmly rejected the suggestion that his wife Grace could take over from his as president, telling The Telegraph she has no such "ambitions".
Mugabe said his wife was happy with the roles she currently holds, as Zanu PF's women's' league leader, owner of a large dairy farm and patron of a children's' orphanage.
"She doesn't have those ambitions. No, I don't think so," he said. "She has accepted the post of being secretary for women's affairs and she has got her own charity to care for."
Joining her husband, who was speaking to a huddle of journalists during a state banquet hosted in his honour in Pretoria by Jacob Zuma, the South African president, Grace was less definitive.
Asked if she would like to be president one day, she replied: "I don't know, I don't know!"
Addressing reports in the Zimbabwean media that she has been gravely ill and might even have been suffering from colon cancer, Grace joked: "I'm dead! I'm a corpse."
Perhaps in a bid to disprove the claims entirely, and to enliven the rather awkward atmosphere evident at the top table, she took to the dance floor with Zuma, and the pair stood side by side, rolling their shoulders, waggling their hips and beaming at their delighted audience.
They were joined by Tobeka Madiba-Zuma, the third of Zuma's four wives, the South African trade and foreign ministers and the Zimbabwean foreign minister.
Speculation about Grace's political ambitions was sparked last year when she was confirmed as the leader of the Zanu PF Womens' League, a position which automatically gave her a place in the ruling party politburo.
Mugabe then embarked on a series of Meet the People rallies around Zimbabwe – dubbed "the Graceland tour" by media – at which she briefed fiercely against the then vice-president Joice Mujuru, who was thought to have her own ambitions for the top slot but was eventually deposed.
On Thursday, Mugabe and Zuma addressed a South African-Zimbabwean business forum aimed at boosting trade relations between the neighbouring countries. The Mugabes are on the first state visit to their more powerful neighbour in 21 years.
At present, exports from South Africa to Zimbabwe outnumber those in the other direction tenfold and the continent's second largest economy has been inundated with both political refugees and economic migrants.
Speaking at the state banquet on Wednesday, at which guests dined on kingclip fish, rare beef and red velvet cake while quaffing premium South African sparkling wine, Mr Mugabe said his country had been blighted by European and American sanctions but was slowly getting back on its feet.
The EU and US have said sanctions were levelled on the Mugabe regime because of alleged electoral fraud and human rights abuses, including the forced removal, harassment and massacre of opposition supporters and white settlers in waves since he came to power in 1980.
Mugabe said the West was responsible for far more human cruelty in Africa and the Middle East, adding: "Groundless allegations of human rights abuses levelled against us fail to mask the naked imperialist urge to grab our resources and exploit our people." Reading from a pre-prepared speech to an audience that included ANC heavyweights such as Winnie Madikizela-Mandela as well as his two sons Robert and Chatunga, he went on: "Africa is facing an unprecedented onslaught led by neo-imperialist forces bent on reversing the gains of our liberation struggles.
"These forces have an insatiable appetite for our natural resources and are devoid of respect for human life and dignity. We must remain united if we are to thwart the machinations of these evildoers, who sugar-coat the dagger with which they intend to shred the African to pieces, so they can plunder his wealth. They employ a wicked concoction of threats and bribery to try and keep us cloistered in offices, while they roam our rural areas conducing feasibility studies on our extinction. But they will not succeed: the African is awake and is guarding his patch."
Rob Davies, South Africa's trade minister, said Mr Mugabe's emphasis on the need for African countries to process their own natural resources to maximise profits from them, was "music to our ears". – The Telegraph