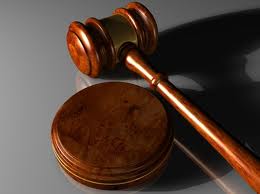 A MAN from Matsheumhlope in Bulawayo allegedly demanded to be intimate with the maid and threatened not to pay her if she did not accept his sexual advances.
SILAS NKALA STAFF REPORTER
This was heard by the Bulawayo magistrate Charity Maphosa on Friday when Sikhulumani Mangena (63), who works at the National University of Science and Technology, appeared before her, facing charges sexually harassing his maid, a 39-year-old woman who cannot be named to protect her identity.
The magistrate remanded Mangena out of custody to tomorrow for judgment. In her statement to the police, the woman wrote that she worked for Mangena as a maid and on January 8 this year, he told her that he was in love with her.
"I told him that I was married and my religion did not allow me to have extramarital affairs," she said.
"I worked up to the end of the month, but he refused to pay me, saying he would not give me my money until I went to bed with him.
"On January 27 at 7pm when I was serving the accused his supper, he started fondling my buttocks.
"I asked him what he was doing and he said it did not matter because he was in love with me."
The woman said she told him she did not like what he was doing.
"But he went on to fondle my breasts," she said.
The woman said after her husband got to know about the problem they went together to Mangena's house to talk over the issue, but he allegedly produced a gun from his vehicle and told them that he could not be told what to do in his house.
She said they left Mangena's house and reported the matter to the police, leading to his arrest.
Kudakwashe Jaravaza prosecuted.