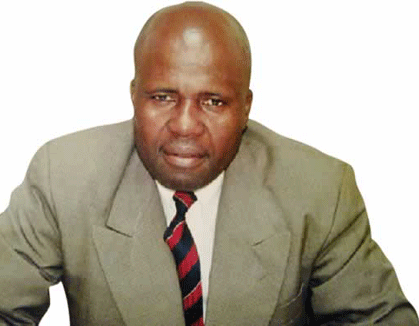 THE Affirmative Action Group (AAG) and a Mutare-based auctioneer, Holland Auctioneers, are headed for a clash over the planned auctioning of property belonging to local entrepreneurs that owe banks today. OWN CORRESPONDENT
AAG vice-president Sam Ncube told Southern Eye Business that the group will stop banks from auctioning properties, which include 39 residential houses, among other things, arguing the sale was unfair to the business community in Bulawayo considering the harsh economic conditions that have seen most companies closing down.
"We are going to wage a massive demonstration against the auctioning of properties belonging to Bulawayo entrepreneurs. Why would banks want to kill the spirit of entrepreneurship? We are not going to let that happen. We will demonstrate and if the police beat us up it's ok. We want the nation to know that the auctioning of people's property will further kill our economy," Ncube said.
"We are not condoning non-payment of debts but we are saying let there be a moratorium. We have discovered that most of the debts date back to 2009 and we know what happened during that time. We therefore need moratorium that can save Bulawayo industries protect interests of the people."
Ncube said banks were charging exorbitant interest rates making it difficult for people to repay their debts.
He also challenged the High Court for hiring a Mutare-based company yet there were local auctioneers that could do the job. He inferred that it was one of the major reasons Bulawayo companies were struggling.
The AAG Bulawayo branch has been calling for a moratorium on litigation against businesspeople battling to pay rentals and other utilities in the city.
It argued that litigations had become big business and were negatively impacting on the city's economy.