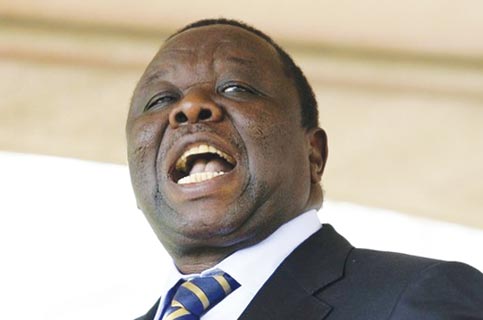 MDC-T leader Morgan Tsvangirai has said mass demonstrations against President Robert Mugabe's Zanu PF government to press for political and economic change should be well planned to avoid an emotional reaction.
STEPHEN CHADENGA OWN CORRESPONDENT
The ex-prime minister has in the past called on Zimbabweans to engage in street protests to force Mugabe to the negotiating table to iron out serious economic and political problems bedevilling the country.
Tsvangirai, however, told journalists after a tour of Gweru City Council projects last week that such protests should be well organised to achieve intended results.
"The issue of mass demonstrations is always on the agenda, but it should not be an emotional reaction," he said.
"There is always need to assess the timing of such an action and what we want to achieve by such (street protests).
"People should be made aware of the outcome of that action."
Tsvangirai's call for mass action has become somewhat stale, as he has been calling for street protests for almost two years now without staging them.
Political analysts have always warned of dire consequences of engaging in disorganised protests, saying people faced serious backlash from security forces loyal to the Zanu PF government.
The MDC-T president said mass demonstrations were not necessarily targeted at the person of Mugabe, but to correct systems perpetuating economic and political crises in the country.
He said it was unfortunate that the country was economically bleeding because of the malfunctioning Zanu PF policies.
"Everyone has to contend with a guess work economy because Zanu PF continues to preside over a comatose economy," Tsvangirai said.
The MDC-T president famously remarked in 2013 that while Zanu PF had successfully rigged the elections, they would not be able to manipulate the economy and there was need for dialogue between the government and his party.
The country's economic fortunes have since taken a turn for the worse, with economists warning that the future was not rosy.