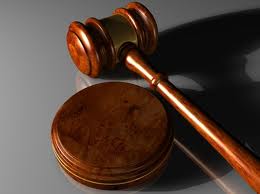 A VICTORIA Falls man reportedly boasted that he was above the law and could not be arrested as he was a war veteran after his wife accused him of physical abuse.
Ruth Ngwenya Own Correspondent
Mary Kako (40), sales assistant at Elephant Walk has since approached the court seeking a peace order against her husband, Aaron Gurajena, after reporting him for physical abuse.
"I fear for my life because he is violent," she said.
"He physically and verbally abuses me even in front of my seven-year-old child.
"He always says he is a soldier, a trained person and reporting him to the police would be a waste of time as they cannot do anything to him because he is a war veteran."
Kako added that her ex-husband had even banned her relatives from visiting her and she wants him evicted from her house.
However, Gurajena said Kako was sabotaging him because of a political case, for which he once appeared in court.
"She does not care about me anymore as it's been one year six months since we last had sex," he said.
"She does not even do my laundry.
"I'm upset that we fight in front of the children, but it's because she insults me.
"Her family encourages her and they support her wrong actions."
Magistrate Sharon Rosemani granted the peace order, stating that Gurajena had to leave the couple's residence at the end of March.
She gave him two months to clear his furniture orders, as he was operating a carpentry business from their residence.
Rosemani added that after the temporary separation the couple could decide the future of their marriage.
In a related case, Gurajena appeared in court for physical abuse, but denied assaulting his wife, only admitting he only pushed her once.
Related Topics