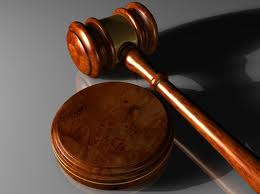 A COWDRAY PARK man has been arraigned before the courts accused of bridging electricity wires enabling a whole neighbourhood to use electricity for free.
PRESTIGE GAMA OWN CORRESPONDENT
Never Mhlaba (30) appeared before Western Commonage provincial magistrate Willard Mafios Moyo charged with contravening Section 60(1) of the Electricity Act.
He pleaded guilty to the charge and he was remanded in custody to January 30 after being denied bail. Mhlaba said he knew bridging electricity was a crime, however, he did it because people in his neighbourhood were begging him to do it for them.
"I bridged the wires for them (neighbours) because they had asked me to do it," he said.
Prosecutor Mufaro Mageza told the court that from June last year, Mhlaba had been bridging electricity in his neighbourhood for almost everyone in that area.
This was proved by the Zesa loss control investigations assistant, Witness Mzuzo, who confiscated Mhlaba's customer interface unit (CIU) and discovered that he last topped up his home electricity in June last year.
"We received a call from the Luveve police notifying us about the abstraction of electricity current, leading us to the scene to check if it was true," Mzuzo said.
"We took the CIU of the same house and discovered he last topped up in June last year.
"Further investigations were held, which led us to finding out that the culprit had bridged almost all the neighbouring houses," he added. Zesa for the time being has disconnected electricity to all houses which were bridged, as investigations continue.
Related Topics