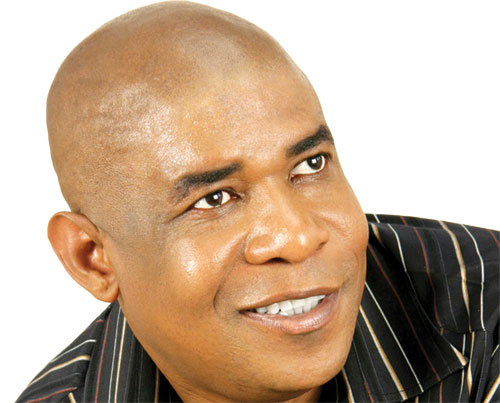 SOUTH AFRICAN music composer and producer Thomas Madiba, aka Tafula Madiba, who is a cousin of popular disco singer Dan Tshanda, has accused Tshanda of shortchanging him for producing his multiple hit songs such as Isiponono.
NONHANHLA SIBNADA OWN CORRESPONDENT Madiba told Southern Eye Lifestyle in Bulawayo last Thursday that Tshanda promised him houses and cars for taking the credit and money for all albums he (Madiba) produced under the Dalom Music stable.
He is in Bulawayo to shoot three videos for songs from his albums Gibela, Marikana and Tongolifha.
"Dan did not produce albums Peacock, Untshilontshilo, Isililo, Dear Dudu and Italenta," Madiba said.
"I produced those albums while he was working on sound. In three weeks, the album Peacock, which had the hit song Isiponono, went platinum. It then went triple platinum later on and a statement I saw indicated that we had sold over 860 000 copies.
"I did not get a cent from the album, but was promised houses and cars. By now I should be having a recording studio and a company. When I estimate well, I should have received a million plus rand from what I produced under the stable."
Madiba said he was initially in a six-member band known as Snake that disbanded in 1997 and then he joined Dalom Music in 2001 after Tshanda saw that the music he was producing was similar to the Dalom Kids' disco beat.
Madiba said he left Dalom Music in 2011 after realising that his cousin was shortchanging him.
"After seeing that Dan was not going to pay me, I left the stable in 2011," he said.
"I decided to go on with my music, but lacked funds. A friend saw the potential in me and gave me money to start recording."
However, Tshanda rubbished his cousin's allegations saying this was not the first time he had made them.
Tshanda told Southern Eye Lifestyle yesterday in a telephone interview from his Johannesburg base that Madiba made similar allegations the last time he was in Botswana and was motivated by dragging his name into the mud.
"He was just a young boy working under my guidance," he said.
"Yes, he is gifted and I took him under my wing. For the job he did on Siponono, I paid him his dues. He was only playing the keyboard and probably does not know what a producer is. A producer puts songs together and puts the songs in the right way.
"When he says the album went triple platinum, that's crazy because the only artistes I know who could go that far are Lucky Dube and Brenda Fassie. If Siponono went triple platinum, he could be rich by now. We have Sony BMG and Galo distributing for us and they do not have those statistics that we sold more than 860 000 copies.
Tshanda added: "Tafula left Dalom Music to make it on his own, but he has been coming back begging me. I had a plan of taking him back, but not after what he has done. I believe the reason he is making these allegations is because I refused to take him back. I cannot work with such a person. We signed a contract, I gave him his dues and I have proof."
Madiba said he established his own music stable called Siyabangena Music Productions in October 2014 and Zimbabwe-born singer Nozukile Moyo, who doubles up as his manager in Zimbabwe, are among the artistes in the stable.
He is currently working on an album titled Ben 10, which is scheduled for release on April 3. The album carries a track called Ebola in which Madiba sings about the deadly pandemic that left thousands dead in West Africa.
Madiba revealed plans to hold a show in Bulawayo in April to market his albums.