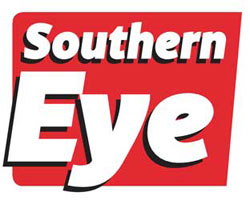 "I am David Jones, I am a Coloured". This was a popular self-introduction line by William Sithole who enjoyed using his pseudonym and earned the Africanised version "Mkharathi/Mukarati".
William Sithole passed away in the early hours of Monday morning December 29 2014 at Mater Dei Hospital in Bulawayo after being taken ill for over a year.
It is a mark of his stamina that in the same span he played vital roles in the funerals of two heroes of the armed struggle, Retired Colonel Richard Dube ("Gedi", who happened to be an uncle) and Philemon Mabuza who was a colleague and friend.
Zapu president Dumiso Dabengwa who was one of the senior commanders in the party's military wing (Zimbabwe People's Revolutionary Army went to the Sithole residence to console Rose Sithole (nee Mukome) and joined mourners as the body lay in state.
The young Sithole (our future David Jones) left Zimbabwe in 1968 by insisting to join one maternal uncle, Milton Sipho Sibanda (alias "Ngcekeza" or "Doti") who had decided to enlist for fighting as soon as he was released from detention in Gonakudzingwa detention centre.
The two crossed into Botswana and were taken by air to Livingston in Zambia from where they were moved to Lusaka (to the Zapu residence Zimbabwe House).
The new arrivals were subsequently sent with a batch to Morogoro in Tanzania for nine months of military training that they finished in 1979 and returned to camps in Zambia. After some time in camps in Zambia "David Jones" was sent for further training in Russia in the course of 1979.
Upon completion of training in military engineering in Russia (the Soviet Union), Sithole came back to Tanzania in 1970.
In this second stint in Tanzania he and his colleagues met and interacted with a variety of guerrillas that had been in training in Morogoro or had come back from completing training in different countries.
This period 1970 to 1971 was to prove important in the fate of many fighters because this was when the leadership of Zapu in exile was gripped by differences that turned into increasingly sharp division threatening to become an irrevocable split, with party members and fighters coalescing around either James RD Chikerema or Jason Ziyapapa Moyo.
In this schism, a sizeable number of guerrillas resisted division and this eventually culminated in their temporary takeover of the structures in March 1971; this group included "David Jones" and others who had come to Zambia and found increased polarisation.
Although it was known in Zapu circles that some party leaders were in secret contact with a group in Zanu, the guerrillas who opposed the split got concrete information through "David Jones" about the imminent formation of Frolizi (the Front for the Liberation of Zimbabwe) claiming to unite Zapu and Zanu.
This precipitated the rounding up of the leadership on March 11 1971 and temporary control by the guerrillas.
Speaking on behalf of friends and comrades of William (David Jones), Joshua Mahlathini Mpofu praised his gentle conduct that hid tough resolve, clarity of thought and strategic thinking.
By coincidence, some of these qualities come through in Mpofu's own recently published memoir, "My life in the struggle for the liberation of Zimbabwe" (Author House Solutions, September 2014, London), in which he makes references to Sithole.
Another Sithole friend Eli Mtetwa (currently with Nust) acted as master of ceremonies, while Joburg Mzilethi, Strike Mkandla, Zitshe Moyo and Milton Sibanda are some of the colleagues from the 1970s who were at the funeral.
Another who kept vigil and attended the funeral is recently-retired United Nations professional Backson Sibanda who was a 1970s campaigner for political prisoners and detainees and one of Sithole's two housemates during university in Britain.
Asked about a hero status for Sithole his comrade and uncle, Milton Sibanda quipped, "Sithole deserved to be declared a hero, but that depends on who you are".
Zapu alternate secretary general told a reporter that his party no longer requested honours because they were awarded on political considerations by the ruling party rather than the contributions made by individuals to the liberation of Zimbabwe.
"Besides, they do not know our heroes and therefore cannot decide their status," he said.
Sithole was born in 1946 in Gwanda Vale in Matopo district, his mother MaMoyo's home area.
His mother was at the funeral with her sisters, brothers and other family members.
Sithole's late father Moses Mudiwa Sithole, whose other children and offspring were there in numbers, was from Gutu District in Masvingo Province.
The young William grew up in Bulawayo and attended school in Mtshede Primary, Matopo Mission and Tegwani Mission. He is survived by his wife and three children.
After three years in detention in Zambia following the 1971 troubles in Zapu he went to university in London in 1974 and came back with a BA degree which he used to get various professional jobs in the country after Zimbabwe's independence in 1980.