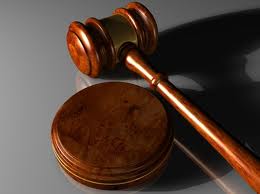 A 36-YEAR-OLD okapi-wielding Esigodini man, who went on a series of sex attacks on two schoolchildren and a teacher between January and November this year, has appeared at the Gwanda regional court facing four counts of rape and another count of robbing his victim of a mobile phone.
Albert Ncube Own Correspondent
Judah Moyo of Nqama village, under Chief Mathe, Sikiti area in Esigodini, pleaded not guilty when he appeared before regional magistrate Mark Dzira for commencement of his trial yesterday.
Prosecutor Johannes Tlou told the court how Moyo stabbed and cut into shreds his first victims' skirts and underwear using an okapi knife before raping them.
"On January 15 this year in the morning, one of Moyo victims, a 16-year-old Form 4 student at Dula Secondary School at Esigodini, left home for school and along the way she met the accused who grabbed her and dragged her into the bush," Tlou said.
"The accused then ordered the complainant to remove her pants, but she refused. He then withdrew an okapi knife and stabbed the girl twice on the arm, cut the skirt at the back and pants at the bottom and raped her once."
The girl reported the matter to an elderly woman she met on the way.
On the second count, on October 14, Moyo met a 17-year-old Form 4 student from the same school while she was on her way to school near Zibingo mountain, grabbed her by the neck and threatened to kill her if she screamed.
"The accused person dragged the complainant into the bush, pushed her skirt upwards, cut apart her underwear on the right side using his okapi knife and raped her once," Tlou said.
The girl narrated her ordeal to her teacher and a report was made to the police.
On the third and fourth counts, on November 6, Moyo met a 38-year-old teacher at Sibona who was using a footpath to get transport to Gwanda.
Upon reaching Mtshazo irrigation scheme, Moyo allegedly grabbed the teacher and dragged her to a bushy area and during the struggle she managed to bite Moyo's right hand middle finger.
"The accused then threatened to deal with the complainant and got hold of her hands which he pressed to the ground and raped her," the prosecutor continued.
He then picked his victim's Nokia cellphone valued at $80 and gave her the SIM card after she begged for it.
The teacher proceeded to Mtshazo business centre where she told villagers, who were drinking beer, about her ordeal.
The next day villagers tracked Moyo's bicycle tyre marks and shoe print to Sikiti village and effected a citizen arrest.
Moyo was positively identified by his victims during an identification parade.
Tlou produced the knife and safety shoes which Moyo wore while committing the offence when the teacher took to the witness stand.
The trial continues.