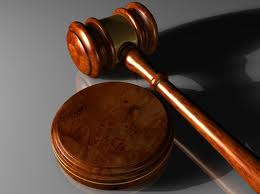 Two 18-year-old Mkoba men were slapped with a two-and-a-half year sentences for violently robbing a friend's sister, an Ecocash agent, when they appeared before Gweru magistrate's court on Monday.
IVAN NDLOVU OWN CORRESPONDENT
Wilfred Zireva and Chrispen Machaya pleaded not guilty of robbing Matrin Hove, but magistrate, Phathekile Msipha said the evidence against them was overwhelming.
The two were sentenced to two-and-a-half years of which three months were suspended on condition they pay back $27 before December 31 2014 and six months were suspended for up to five years on condition of good behaviour.
In passing the sentence, Msipha considered that the victim was known to Zireva and he had planned the robbery.
She lamented that if he would do that to someone he knew, he could do worse to a stranger. Prosecutor Bernard Nyoni told the court that on October 18 this year at around 6.20pm, Hove arrived home after work and Zireva, who is her brother's friend, appeared from behind and greeted him.
Zireva asked about her brother's whereabouts and Hove told her that he was at the clinic. While they were talking, Machaya appeared from within the yard and rushed to snatch Hove's handbag.
A scuffle ensued and Zireva restrained Hove overcoming her, tearing her blouse in the process. Hove managed to free her bag that had $382 and a Nokia phone and threw it to Nancy, who had opened the door to see what the commotion was about.
Machaya dashed into the house and wrestled the bag away from Nancy and fled the scene with Zireva. Hove immediately alerted the police who investigated and found the two playing pool at a Mkoba shopping complex, where they were arrested.
After searching them, the police found them in possession of $355 and five mobile phones.