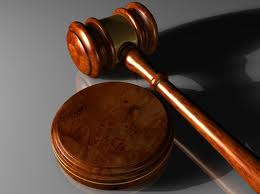 IN a bizarre incident that has tongues wagging in Hwange, a man teamed up with his girlfriend after being caught with her in a compromising position by his wife and gave her a thorough hiding.
Tinashe Mungazi Own Correspondent
A daring Luke Ncube (50), who is employed by Zimbabwe Power Company, started kissing his girlfriend Nelia Chuma in full view of his wife, Gladys Ncube and two daughters in an attempt to fix her.
Ncube of 38B Ingagula pleaded guilty to a charge of assault when he appeared before Hwange provincial magistrate Portia Mhlanga and was lucky to escape with a fine of $200, after his wife pleaded with the courts to be lenient with him, arguing he was a breadwinner.
"Your honour, I have forgiven my husband for his foolish act after he apologised to me and I, therefore, appeal to this court to be lenient with him as he is the breadwinner and if he is incarcerated, his children will suffer," she pleaded.
The court heard that on November 23 2014 at around 9pm, Ncube who was in the company of his girlfriend Nelia bumped into his wife at the shops.
After noticing that he had been busted, Ncube began to kiss Chuma in full view of his horrified family resulting in Gladys confronting the lover. A misunderstanding ensued between the two and soon degenerated into a physical altercation.
In an attempt to keep up appearances, Ncube joined his girlfriend in assaulting his wife, slapping and kicking her in the ribs, resulting in her sustaining a swollen face and chest.
He was stopped from inflicting further damage on her by her two daughters, who began screaming for help while holding back their father.