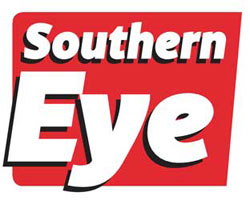 MUMBAI – India's leading agri biotech firm Maharashtra Hybrid Seeds Company (Mahyco) has acquired a 60% stake in Zimbabwe's Quton Seed Company for an undisclosed sum.
Mahyco bought the controlling stake in Quton from Zimbabwe Stock Exchange listed Seed Co Ltd, the largest seed company in Africa.
Focusing on research, development, production and distribution of cotton seed, Quton has a presence in Zimbabwe, Malawi and Tanzania.
"This acquisition enables us to place ourselves strongly in the African region and is another milestone in the 50th year of our service to farmers," said Raju Barwale, managing director of Mahyco.
"Africa has a significant potential for agriculture productivity enhancement and access to modern seed technology will facilitate the same along with benefits to the local farming communities."
The government of Zimbabwe was very supportive of the investment.
Mahyco will be working with cotton farmers in the country and will focus on providing quality seeds to improve their productivity and livelihoods.
Mahyco is a research focused company investing in enhancing yields by conventional and novel technological processes.
This acquisition gives Mahyco a strong platform to deliver improved genetics and other novel technologies to the African cotton farmers for yield and income enhancement.
It will also strengthen Mahyco's position in the cotton market and bring opportunities to extend its technological expertise and business operations in other African countries.
"Mahyco's experience will help us take the business forward in terms of new technologies, particularly the introduction of hybrid cotton seed into Africa," Morgan Nzwere, group CEO for Seed Co Ltd said.
Agriculture, Mechanisation and Irrigation Development minister Joseph Made, said: "The government of Zimbabwe is keen to see its contribution to the growth of the cotton sector through Mahyco's expertise."
Established in 1964, Mahyco is a pioneer and leader in the Indian seed industry.
The company is currently engaged in the research, production, processing and marketing of approximately 115 products in 30 crop species including cereals, oilseeds, fibre and vegetables.
Mahyco continues to use both conventional and novel technological approaches to develop products that are able to deliver sustainably higher productivity to the farmer.
– Business Standard