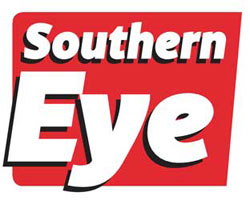 SOUTH Africa yesterday repatriated the bodies of 74 people who died when a building collapsed at Nigerian preacher Temitope Balogun "TB" Joshua's Synagogue Church of All Nations more than two months ago.
Staff Reporter
It was not immediately clear whether the bodies of three Zimbabweans who died in the collapse were part of the bodies that were brought back.
Among the dead Zimbabweans was MDC-T Mashonaland West chairman Greenwich Ndanga who was listed as being from Gauteng province, in South Africa. It is reported that the Zimbabweans and a DRC national were travelling on South African travel documents.
A total of 11 bodies are said to have remained in the West African nation, with the South African government saying it was doing all it could to ensure that the bodies were brought back.
The director-general in the South African presidency, Cassius Reginald Lubisi, read out the names of all South African nationals who died, including the three Zimbabweans and the DRC national, at a moving ceremony at Waterkloof Airbase.
South Africa's Deputy President Cyril Ramaphosa said efforts were now being escalated to ensure that the bodies of 11 people were returned home.
"We will intensify our efforts to ensure that the bodies still in Nigeria are returned without delay," he said.
Late on Saturday night, it was announced that only 74 of the expected 85 bodies of victims would be returned to South Africa — apparently due to DNA sampling that still needed to be done by Nigerian authorities.
It has been a nearly two-month wait to receive the bodies of 81 South Africans as well as three Zimbabwean and one Congolese national using South African travel papers, from Lagos.
A total of 116 people died on September 12 when a guest house belonging to the Synagogue Church Of All Nations in Lagos, headed by TB Joshua, collapsed.
The bodies are set to be transported via road to various provincial mortuaries before private funerals are arranged.
Twenty-six injured South Africans returned a month ago. Twenty of them have since been discharged from hospitals and reunited with their families.
— Additional reporting by Sapa