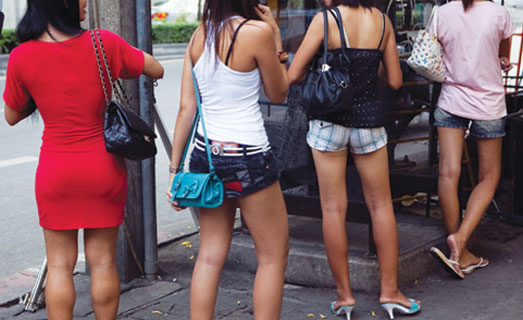 The increase in numbers of child prostitutes in Zvishavane and Mberengwa has become a serious concern, particularly since the districts are leading in HIV and Aids prevalence rates in the province, health officials have said.
ALLIEWAY NYONI OWN CORRESPONDENT
Speaking in an interview during the Zvishavane Arts Festival, Bethany Project director Rebecca Gumbo said the number of children below the age of 15 involved in sex work had increased drastically across the district, hence the need for the nation to address the issue without further delay.
"The recent statistics of girl-child prostitution, especially those below the age of 14 years, is now an issue of concern," she said.
"If you go to local night clubs you find that more than 60% of the prostitutes are girls below 14 years who have dropped out of school."
Gumbo said this was a sign that awareness programmes had not had the intended results.
She said her organisation, together with other partners such as the National Aids Council (NAC) and Oxfam, among others, came up with the idea of the arts festival as an awareness initiative to young people and as a way to keep them busy with progressive activities than going into sex work.
Zvishavane Young People's Network on Sexual Reproductive Health chairperson Proud Shoko elaborated that older sex workers were recruiting the younger ones into the trade.
"Senior prostitutes, who would have now lost favour, are the ones forcing younger girls into prostitution," he said.
"They collect younger girls in rural areas like Mazvihwa, Matenda, Mberengwa and give them food and accommodation, and introduce them into prostitution business.
"When that young girl gets a client, she then gives 50% of her money to the senior prostitute."
Shoko said older prostitutes were now making easy money, as their job was now to monitor the young girls' movements and organise clients for them.
Midlands Aids Caring Organisation director Darlington Changara said the government must arrest sex workers, particularly those trafficking young girls for the purposes of prostitution.
"The government, through its law enforcement agencies, should raid all brothels in Mandava and arrest all young prostitutes so that they can help in identifying the culprits who brought them to this kind of business," he said.
"If nothing is done, the whole community will suffer from the HIV and Aids disease."
The closure of mines such as Shabanie, Sabi and Van-Guard has led to the rise in unemployment, with illegal gold mining activities in both Zvishavane and Mberengwa growing hence creating a conduce environment for sex work.
Zvishavane is presently leading in HIV and Aids prevalence statistics in the Midlands and sits on number two in the country with a rate of 15%.