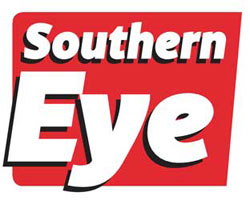 A SECURITY guard, who was employed by Transport and Infrastructure Development minister Obert Mpofu and was assaulted by the minister's aides last year in July for attending a Zapu rally in Victoria Falls, is now disabled.
Richard Muponde/ Nokuthaba Dlamini
Lifas Sibanda (45), of Chinotimba suburb was attacked during the campaigns for the last year's harmonised elections for attending a Zapu rally at Lupinyu Business Centre in the resort town.
Relating his ordeal to Southern Eye, Sibanda said he was now disabled.
"Since the incident I lost my job and I can't even walk properly," he said.
"I need to balance using a stick because my back is painful and I don't sleep. I can't be employed any longer. I now rely on selling wares at the supermarket."
Sibanda said he had not received any compensation and the police were not helpful. He said his problem started on July 15 last year when he attended the Zapu rally.
"As a Zapu member, we were called to attend a meeting at Lupinyu business centre in the afternoon," he said.
"A Zanu PF legislator (name withheld) came to the shopping centre driving a T35 lorry to pick some Zanu PF supporters because they were having a rally in Hwange.
"When he saw me I waved at him, but he instead gave a sign of wanting to cut my throat and I took it as a joke.
"The following day I reported to work at one of his (Mpofu) lodges and I was deployed to guard the minister's house at Aerodrome, something that had never happened.
"At around 8pm, Mpofu came from the Hwange rally and minutes after he was followed by one of the managers. They got into the house and a few minutes later the manager called me into the house and told Mpofu that I was a sellout campaigning for Zapu."
Sibanda said Mpofu then asked him if he wanted Zapu leader Dumiso Dabengwa to be the president, a question he did not respond to.
"After that, four of Mpofu's body guards were called to take me outside, they kicked me all over my body and some assaulted me using clenched fists," Sibanda, nearly reduced to tears narrated.
"The beating started at around 8:30pm to 2am. I was no longer screaming, but I kept maintaining that they can kill me if they want as I will never be a Zanu PF supporter."
He said they later took him to his house demanding Zapu membership cards and campaign material.
"I told them that I didn't have the cards," he said.
"I was instructed not to talk to anyone when I got home to get Zapu T-shirts. My family was devastated as they didn't know what was happening after seeing me bleeding all over."