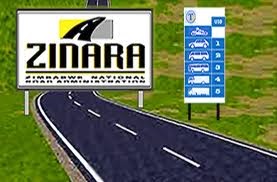 MOTORISTS still driving unregistered vehicles have been given another 30-day ultimatum to regularise their vehicles or risk being de-registered from the Central Vehicle Registry (CVR) database, Zimbabwe National Road Administration (Zinara) has warned. NQOBILE BHEBHE Chief Reporter
Zinara said the window period was with effect from last Saturday to November 30, adding that some vehicles had not been licensed for the last two years.
Re-registration fees are pegged at $160 for motor vehicles and $140 for motorcycles.
"To avoid de-registration of your vehicles, we appeal to you our valued motoring public to comply ensuring that your affected vehicles are properly licensed during the window period running prior to or from November 1 2014 to November 30 2014," it said in a notice.
Zinara periodically embarks on blitzes to ensure all vehicles are registered.
In terms of the Vehicle Registration and Licensing Act (Chapter 13:14) Section 6 (1 and 2), all vehicles should be registered with the Central Vehicle Registry.