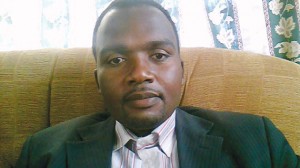 ONE major contribution that was made by Abraham H Maslow was to propound what has become known in the literature as Maslow's hierarchy of needs.
It is worth observing that many social scientists since the 1970s have disproved and discredited some of Maslow's conceptualisation of cognition and reality.
Nevertheless, Maslow's hierarchy of needs offers some insights into investment behaviour in modern economies which are characterised by increasing interconnectedness and interaction among the world's socio-political systems.
The term motivation is defined by the Online Business Dictionary as internal and external factors that stimulate desire in people to be continually interested and committed to a job, role or subject, or to make an effort to attain a goal.
From this definition it is abundantly clear that motivation has both psychological and sociological aspects. The psychological aspects of motivation determine whether a particular individual will remain committed to a set goal.
This is what is sometimes termed self-motivation or intrinsic motivation. The sociological aspects of motivation impinge on the external stimuli or external factors that facilitate commitment to a socially desirable goal.
In most instances, the significant others play a crucial role in ensuring that any particular individual in society does not give up socially desirable goals in the face of stiff challenges of life.
The foregoing discussion makes it clear that there is a link between motivation and productivity. Productivity has been variously defined as the ability to produce, the capacity to maintain production at a certain level or even improve it or in a factory setting productivity has been defined as the output per worker.
There is an intimate link between the amount and quality of work done and motivation. In general, as a rule of thumb, it is common cause that the lower the level of motivation the higher the likelihood that productivity and hence production will also be concomitantly low.
Why is that the case? The simple reason is that there is a link between what people do and their motives or emotions. Since emotion is nothing but (inner) energy in motion, it stands to reason that when inner energy levels are critically low, certain important tasks cannot be accomplished with the level of urgency and seriousness they deserve.
When inner energy levels or intrinsic motivation is low, it becomes necessary for society to chip in by providing external motivation which is necessary to support continued positive activity.
This implies that when internal justification of positive action is battered by or thwarted by the inner contradictions inherent in virtually all personalities, there is need for external motivation to succour or support socially desirable or socially beneficial behaviour.
Modern societies have nearly perfected motivation (and by implication demotivation) through a delicate system of reward and punishment.
Those who advance society by achieving certain goals are rewarded through prestige, recognition, material things and many accolades while those who violate the norms, mores and values of society are punished by being ignored or not being esteemed by others, suffering denial of opportunities and lack of material things that make life comfortable.
Since no person knows the future with a fair degree of accuracy, it is quite reasonable to assume that important social activities are either motivated by internal or intrinsic factors and external or social factors.
In order to encourage a desirable, but risky venture such as investing one's current earnings or income to ensure a steady stream of future benefits, one must rely either on history or the external motivation of society which stands to enjoy collateral benefit if an investment is to bear fruits.
Since investment is futuristic, it is clear that those with a high appetite to invest (the investors) have to be highly motivated (that is, internally motivated) because at times external factors may not exist to support the right levels of investment needed by society in future.
That is the reason why most investors the world over tend to reap high benefits for their trouble in the longer term. Bearing risks, which few people in society are willing to bear and staying motivated in such a demanding social role deserves the recognition, esteem and material support that many societies offer investors who choose to commit themselves to social goals for the long term.
In many developed countries (and some developing countries) activities of investors are regarded so highly by governments to such an extent that external investment programmes are inextricably linked to foreign policy.
In many countries' embassies there is usually a trade attaché who acts as a particular country's liaison officer to facilitate interaction between his or her home country's businesspeople and the host country's business community and institutions.
It behoves any well-meaning government to promote internal and external investment programmes.
When central government and quasi-government institutions play their part in stimulating and maintaining investment, it becomes easier for investors to carry out their activities for the benefit of society as whole.
Ian Ndlovu is an economist based at the National University of Science and Technology skilled in data analysis using SPSS, Gretl, Stata, Eviews and Microsoft Excel software packages.
His research interests cover business, development, economic and e-commerce issues. He writes in his personal capacity.