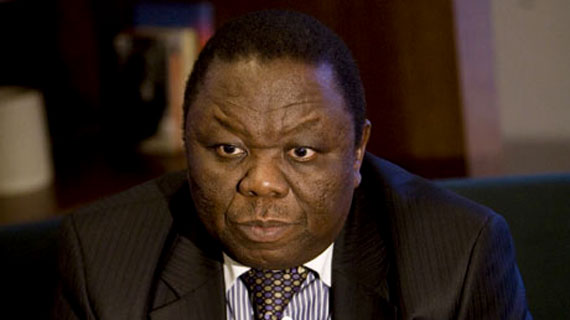 OPPOSITION party MDC-T will from today hold its congress in Harare, with the highlight being elections to replace party members that joined MDC-Renewal.
NQOBILE BHEBHE Chief Reporter
While party leader Morgan Tsvangirai is unchallenged, the congress could prove decisive for him as he seeks to cement his place as the leader of the opposition in Zimbabwe following the mortal split earlier this year.
The run-up to the congress has been acrimonious, with mudslinging taking centre stage, as top officials jostled for influential posts.
Despite last year's heavy election defeat, staunch party members are adamant that the former premier still has the pull factor and charisma to challenge President Robert Mugabe yet again in 2018.
It is the contests for top posts — secretary-general, organising secretary and spokesperson — that is likely to hog the limelight, with reports of tension and acrimony ahead of elections. National organising secretary Nelson Chamisa yesterday told Southern Eye they expected 7 000 people at their congress, saying all was set for the congress.
"We are ready for the congress which kicks off tomorrow (today)," he said.
"The programme, which kicks off with a key note address by the president (Tsvangirai) has been finalised.
"Delegates are expected to deliberate on proposed constitutional amendments, state of the economy and adoption of the road map to a new Zimbabwe."
Among amendments that are likely to be effected is the centralisation of power in the office of the MDC-T president, as some feel the secretary-general's post was two powerful and was creating two centres of power.
To give credence to this thought, the previous secretary-generals, Tendai Biti and Welshman Ncube have been accused of splitting the party and forming their own factions.
However, this will only incense Tsvangirai's critics who accuse the MDC-T leader of being a dictator. Chamisa said security would be tightened to wade of potential "infiltrators bent on causing chaos" on Saturday, when the party holds its elections.
The party is said to be split into two factions, one allegedly led by Theresa Makone that has spokesperson and aspiring secretary-general Douglas Mwonzora as its man to replace Biti.
The other camp has Chamisa and aspiring treasurer-general Tapiwa Mashakada.
Makoni will battle it out with Mashakada for the treasurer-general's post. Lovemore Moyo is set to be retained as chairperson, as he is unchallenged.
Former Labour minister Paurina Mpariwa is reportedly eyeing the women assembly chair where she is likely to face a challenge from Sibusisiwe Bhuda-Masara, the present women's assembly secretary-general and former Chimanimani MP Lynnette Karenyi.
Aspiring deputy treasurer-general Chalton Hwende faces stiff competition from Bernard Chiondegwa.