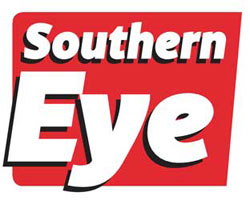 MATHETSHANENI Primary School in Nkayi, Matabeleland North province has been temporarily shut down after teachers fled goblins terrorising and beating them.
NQOBANI NDLOVU STAFF REPORTER
The school was "shut-down" on Tuesday and the local traditional leadership met yesterday to try to find a solution, possibly to hire traditional healers to sniff out the creatures.
One of the teachers was reportedly hospitalised last week at the Nkayi District Hospital releasing froth from the mouth after being beaten by the supernatural creatures.
Ward 19 Councillor, Mpokseni Sibanda, yesterday confirmed the temporary closure of the school.
"The school was temporarily shut-down after all the teachers left fearing for their lives as they were being tormented by the creatures," he said in a telephone interview.
"The teachers have said they cannot bear the abuse following a series of mysterious incidents and the beatings. We are meeting with the traditional leadership to find a solution to this problem.
"We want a cleansing ceremony to be conducted early so that teachers return and pupils continue with their lessons."
Nkayi North legislator Abednico Bhebhe also confirmed the school closure. No comment could be obtained yesterday from the Mathetshaneni acting headmistress Lindiwe Bhebhe and the Matabeleland North education officials over the school closure.
Some rural schools have been forced to hire traditional healers or witch-doctors to conduct cleansing ceremonies after being temporarily shut before over the tormenting goblins.
The school established in 1858 reportedly has an enrolment of 300 children. It reportedly has eight teachers.