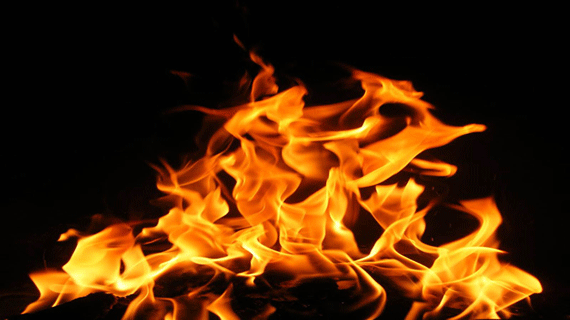 A woman and her two children were burnt to death as they slept in their hut, after a veld fire raged out of control, an official from the Environmental Management Agency (EMA) official has revealed. Stephen Chadenga OWN CORRESPONDENT
EMA provincial planning and monitoring officer, William Berekwa said the three, from Chirumanzu died due to the veld fire, while property worth $11 000 was burnt by another wild inferno.
"To date three people, a mother and her two children lost their lives after they were burnt as a result of a veld fire," he said during a media tour in Ward 30 in Kwekwe District yesterday.
"Another child is in hospital and in critical condition."
Berekwa said the incident occurred mid last month.
"Property worth $11 400 was also destroyed by veld fires and this includes a tractor in Somabhula, while a farm house in Lalapanzi was burnt down, destroying four tonnes of maize as well as nearby huts," he revealed.
Berekwa said to date 88 883 hectares of land had been destroyed by veld fires.
Chirumanzu is at the top of the list, recording the highest incidences of veld fires, followed by Shurugwi, Gweru and Kwekwe respectively.
Berekwa said people had been left homeless after homesteads were destroyed adding that awareness campaigns should be intensified on the dangers of veld fires.
Meanwhile Ward 30 councillor, Elisha Gwatidzo said his ward had come up with a vibrant fire-fighting team that has constructed five fireguards.
"Thanks to EMA, we have been trained on preventing veld fires and we have come up with a fire fighting team that has witnessed a reduction in fire incidences in this ward," he said.