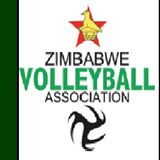 ZIMBABWE Volleyball Association (ZVA) secretary-general Ringisai Mapondera says local teams set to represent the country in the Region V Club Championships to be held in Mozambique in December will use the national league expected to start in October to prepare for the competition. SUKOLUHLE MTHETHWA SPORTS REPORTER
Support Unit, ZRP Raiders, ZRP Harare and University of Zimbabwe are the women's teams that will participate in the regional competition while the men's clubs would be Support Unit, Stanbic Thunder and Tigers.
Mapondera said clubs should use the games to fine tune the players whom they will select ahead of the December competition.
"The national league will start on October 4. We are expecting clubs to use the national league as part of their preparations for the club championships to be held in Mozambique. The clubs agreed on a two-month league so it should end in November.
They have also been playing in the provincial leagues so the clubs have been using the games to prepare as well," he said.
Zimbabwean clubs have over the years failed to make an impact in the competition with Jewels men's team the last club to have won the competition, formerly known as the Zone VI Club Championships, in 2002.
"The problem that clubs face is new players who represent them in club championships every year.
Most of the clubs change players every year mostly because of funds. You find that a club has players, but because the club has financial problems the players do not have money to attend training, so the club ends up looking for new players every year.
"However, we expect a lot from an institution like University of Zimbabwe.
They have been together for a while," Mapondera said.
He said clubs that will travel to Mozambique will source their own funds.
Meanwhile, the national league is expected to feature 14 clubs.
Stanbic Thunder, Support Unit, Jewels, Morris Depot, Tigers, Black Rhinos and Naba will battle for supremacy in the men's section while the women has Diamonds, Harare Polytechnic, ZRP Raiders, University of Zimbabwe, Support Unit, Highlanders and ZRP Raiders.
Mapondera said the league will be played in Harare, Gweru and Bulawayo.