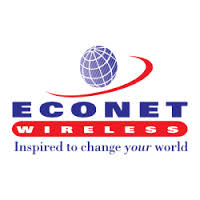 Econet Wireless is engaged in a tug of war with the Bulawayo City Council over a debt of more than $48 700 in unpaid rates.
SILAS NKALA STAFF REPORTER
Council filed summons at the Bulawayo High Court demanding payment of rates from Econet for January 2012 to June 2014.
Court papers seen by Southern Eye on Wednesday showed that the case was still pending in court as Econet gave notice to defend itself against the council's summons.
Summons filed by the council through lawyers Mlamuli, Ndlovu and Associates read: "Plaintiff claim against the defendant is for payment of the sum of $48 774,31 by the defendant being outstanding arrears rates from period January 2012 to June 2014 which sum is due and payable to the plaintiff in respect of number 18634 Highmount Northend in Bulawayo."
Econet had been given 10 days to respond to the summons indicating if it intended defending itself against the summons.
Council indicated that despite it demanding the payment, the company has refused or failed or neglected to pay the amount.
Dates for the civil fight between the local authority and the giant telecoms firm are yet to be given. The High Court is set to open for its second term in September.