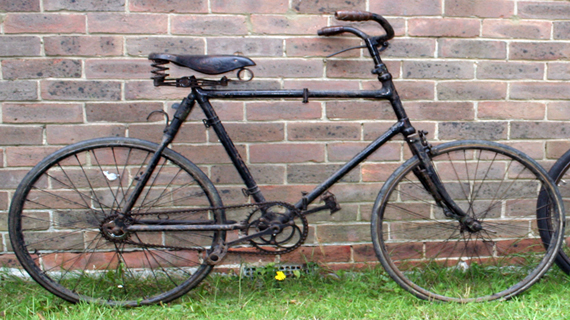 SOME BINGA Rural District Council councillors have to cycle about 150km to attend council meetings exposing them to wild animals which freely roam the district.
RICHARD MUPONDE SENIOR REPORTER
This has riled some councillors who are complaining that they spend the duration of the meetings hungry due to the long distances they would have travelled.
They demanded an increase in their allowances to mitigate their hardships and threatened to block revenue collections if their plight was not addressed.
The furthest wards in Binga are Sinamagonde, Kabuba, Lubimbi and Tyunga which are over 100km from Binga centre where the council offices are located.
Other councillors live between 40km and 80km from the centre.
Councillor Themba Tonse Kujulu Mukombwe of Kabuba ward, which is the furthest from the council offices, said he occasionally cycled to Binga for meetings and would do more than 300km if he boarded a bus.
"It's a sacrifice. I have to cycle more than 150 km to attend meetings. It's not me alone; others walk distances of about 40km," he said.
"As for me, if I am to use public transport, it means I have to travel 300km as I have to go through the Bulawayo-Victoria Falls Highway and then Cross Dete to Binga.
"If they don't look into our plight, we will take the law into our own hands and bar council from collecting revenue from our wards and use that money for the development of our areas.
"It makes no sense for us to suffer like that when we were elected by the people."
The councillors get $100 in allowances per month and $30 as sitting allowances as prescribed by the government.
However, the councillors claimed that council sometimes does not pay them allowances and they were forced to foot their own transport, food and accommodation bills.
A storm is brewing between councillors and council employees, particularly the chief executive officer Joshua Muzamba, whom they accuse of trying to fix them because of political differences.
Binga has 23 councillors, 21 from the MDC-T and two from Zanu PF.
They accuse Muzamba of refusing to implement council resolutions and instead opting to take directives from Local Government minister Ignatius Chombo.
Muzamba unsuccessfully ran for the Binga South seat in the 2005 parliamentary elections on a Zanu PF ticket. He was allegedly "handpicked" by Chombo to lead the council during the installation ceremony of Chief Siasundu two years ago.
The councillors also accused the council chairperson Munkombwe Dube of being compromised saying he could not rein in Muzamba because they were brothers.
However, Dube refuted some of the councillors' claims, but agreed that their allowances were too meagre and attacked Chombo for remotely controlling councils from Harare.
"As you are aware, councils work on circulars from Chombo. Chombo should not run councils from Harare," he said.
"The system in too centralised and I think if we had provincial councils in place, our plight could have been looked into.
"We wrote a letter to the permanent secretary Killian Mpingo (late) and we suggested increased allowances according to distances travelled.
"Those who are 100km away could get $50; 25km-50km get $40 and less than 25km ($30). We also give them accommodation at the council guest house.
"Those councillors who are saying I am doing nothing are not being honest.
"It's a political statement. Yes, I am related to Muzamba but that relationship is not a crime.
"It's not an issue of challenging each other, but we consult each other. The problem is a countrywide challenge to all RDCs; it's not Binga alone which is affected."
Chombo and Muzamba's mobile phones were unreachable when contacted for comment yesterday.